Washington DC Culinary Tours & Sightseeing
Experience the taste of our nation's capital while exploring the city itself with a culinary tour of Washington DC. These unique tour options will not only show you the sights, but present the tastes that helped shape our nation!

Greater Washington DC Area Culinary Tours
The walking tour begins at Ben's Next Door and proceeds to several restaurants and small cafes in the Shaw neighborhood as well as U Street with opportunities to sample foods at each location.
Available 199 days between Jun 22, 2018 & May 31, 2019
View Schedule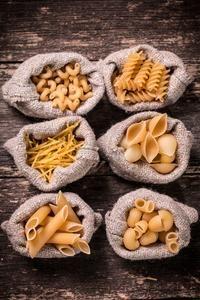 The Washington, D.C., Food Tour: Italian Cuisine in Dupont Circle is ranked the 3rd best Culinary Tour in Washington, D.C., you will get to learn about the how the Italian population migrated to the metropolitan area in the late 1800's.
Available 140 days between Jun 20, 2018 & Dec 30, 2018
View Schedule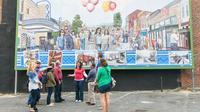 With a small group, sample some of the many foods that H Street offers along with the craft beers at the same restaurants before exploring markets, grocery stores, and churches in the area.
Available 342 days between Jun 21, 2018 & May 31, 2019
View Schedule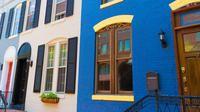 If you want to participate in a culinary tour and want to invite your family and friends along for the fun, you will love this activity that is based in Georgetown for small groups or couples to walk around and taste the food and drinks that have been made with the same recipe for years.
Available 8 days between Jun 21, 2018 & Jun 30, 2018
View Schedule
The Georgetown Foodie Tour and Neighborhood Walk allows you to learn a lot about Georgetown's history and unique cultures, you will be assisted by a expert guide, also you will get to eat as if you were a local there.
Available 122 days between Jun 20, 2018 & Dec 30, 2018
View Schedule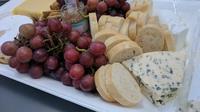 Explore the vineyards in Maryland with a small group, enjoying a variety of wines and cheeses while learning about how each product is made, taking a few samples home when the tour ends.
Available 6 days between Jul 28, 2018 & Dec 15, 2018
View Schedule
Jul 28
11:00 AM
11:00 AM
11:00 AM
>