Washington DC Attractions
Visit some of Washington, DC's most popular attractions, including world-famous museums, IMAX theaters, and so much more. The entire family will discover many educational and entertaining things to do in the nation's capital with these great activities.
Greater Washington DC Area Attractions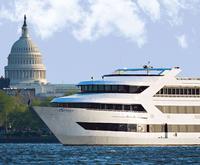 The Spirit of Washington attraction is a cruise that leaves from Pier 4 while giving plenty of time to walk along the decks, enjoy dinner and view the buildings of noted landmarks in Washington as they are lit.
Washington DC sighting is made easy and luxurious with DC Odyssey Lunch & Dinner Cruises; you'll be sure to enjoy the live entertainment matched with a delicious lunch, brunch, or dinner!
Madame Tussauds' in Washington DC is a great place to take your whole family for your next big trip to Washington DC, with so many different wax sculptures of famous people such as presidents,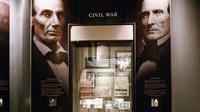 Spend a day proudly steeped in the best of America's legacy while visiting sacred memorial sites within the famed Arlington National Cemetery and viewing equally fascinating tributes to the past at the National Museum of American History.
Apr 26
N/A
Sold Out
Apr 27
N/A
Sold Out
Apr 28
N/A
Sold Out
May 06
N/A
Sold Out
May 09
N/A
Sold Out
May 11
N/A
Sold Out
>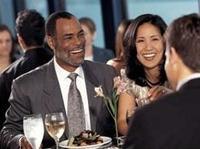 You will enjoy some of the nation's most iconic views as you dance to the music from the live band and dine on a delectable three course meal while you float down Potomac River.
Available 212 days between Apr 26, 2019 & Dec 30, 2019
View Schedule
Apr 27
N/A
Sold Out
May 01
N/A
Sold Out
May 04
N/A
Sold Out
May 09
N/A
Sold Out
May 11
N/A
Sold Out
May 12
N/A
Sold Out
May 15
N/A
Sold Out
>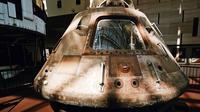 The Smithsonian Tour of National Air and Space dives you into the magnificent and vast world of air and space crafts, and give you an expert guide to help you explore the beautiful and historic museum.
Apr 25
N/A
Sold Out
Apr 26
N/A
Sold Out
Apr 27
N/A
Sold Out
Apr 28
N/A
Sold Out
May 06
N/A
Sold Out
>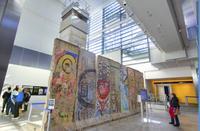 Admission to the Washington DC Newseum allows access to a variety of exhibits that explore the history of communications and celebrate freedom of expression; among the exhibits are Berlin Wall Gallery, Journalists Memorial, Today's Front Pages Gallery, and more.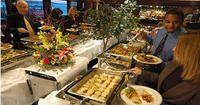 As you step aboard this cruise, you will immediately begin to feel pampered. You will be able you indulge in the buffets of enticing food and drinks. As the cruise begins you will be able to see the Washington Monument and other historical buildings in the passing areas.
Available 19 days between Apr 27, 2019 & May 30, 2019
View Schedule
Apr 29
N/A
Sold Out
Apr 30
N/A
Sold Out
May 01
N/A
Sold Out
May 05
N/A
Sold Out
May 06
N/A
Sold Out
May 08
N/A
Sold Out
May 12
N/A
Sold Out
May 13
N/A
Sold Out
May 14
N/A
Sold Out
>