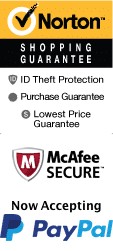 Ghosts of Capitol Hill
1 Constitution Ave NE Washington, DC 20002
1-866-267-5732
Chat Now
Have you ever wanted to explore the eerie and mysterious side of Capitol Hill? Look no further than the Ghosts of Capitol Hill tour, located in the heart of Washington D.C. This unique walking tour explores the haunting history of some of the most iconic buildings in the United States, including the Supreme Court, Library of Congress, and the U.S. Capitol building.

During this tour, you'll spend approximately 90 minutes walking through the historic streets of Capitol Hill with a knowledgeable guide, who will share stories of paranormal activity and unexplained events that have occurred over the centuries. You'll learn about the restless ghosts of former politicians, soldiers, and civilians who are said to haunt the halls of these iconic buildings.

As you walk through the dimly lit corridors and shadowy alleys, your guide will bring these spooky tales to life, leaving you both informed and entertained. You might hear chilling stories of the phantom cat that roams the halls of the Congress, the ghost of John Quincy Adams who is said to haunt the Capitol, or the eerie unexplained noises that come from the Supreme Court chambers.

One of the highlights of this tour is the opportunity to visit the US Capitol building after dark, when the halls are empty and the atmosphere is especially eerie. You'll also explore back alleys and side streets where you'll learn about lesser-known buildings and their haunting histories.

This ghost tour is perfect for thrill-seekers, history buffs, and anyone looking for a unique and unforgettable experience. The tour is suitable for all ages, making it a great family activity. Comfortable walking shoes are recommended, as you'll cover approximately one mile during the tour.

In summary, for a spooky and memorable experience that delves into the historical and paranormal side of the U.S. Capitol, look no further than the Ghosts of Capitol Hill tour. Book your tickets now and get ready to explore a side of these iconic buildings that most tourists never get to see!
Frequently Asked Questions for Ghosts of Capitol Hill:
What methods of transportation does the Ghosts of Capitol Hill use?

This is a walking tour.

Approximately how long does the Ghosts of Capitol Hill last?

It lasts approximately 3 hours.

For what ages is the tour appropriate?

Great for all ages.

What type of dress & footwear are recommended?

Wear comfortable shoes.

Is photography / video recording allowed on the Ghosts of Capitol Hill?

Yes.

Where does the tour meet?

1 Constitution Ave NE, Washington, DC 20002, USA
Book Now!