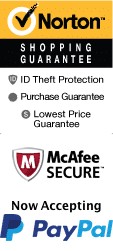 Imagine walking the ghostly streets of Capitol Hill in Washington D.C., taking in the crisp air and learning about the eerie tales of the city's most haunted locations. This is what you'll experience on the Ghosts of Capitol Hill Tour. Led by expert guides, this walking tour will take you on a spine-tingling journey through the dark side of the nation's capital.

As you follow your guide through the streets, you'll visit some of the most haunted destinations in D.C., including the Supreme Court Building and the Library of Congress. Your guide will regale you with chilling tales of the supernatural as you explore these haunted sites. You'll also hear little-known facts about each location, adding depth and intrigue to your experience.

The walking tour lasts approximately 1.5 hours, and covers a distance of about one mile. You'll be walking the entire time, so comfortable shoes are a must. The tour is held rain or shine, so be sure to dress appropriately for the weather.

This tour is perfect for history buffs and ghost enthusiasts alike. You'll learn about the rich historical significance of these locations while getting your fix of spooky tales. It's also a great activity for groups or families, as it's suitable for all ages.

The Ghosts of Capitol Hill Tour is a unique and unforgettable way to experience the nation's capital. Whether you're a local or a tourist, this tour is sure to leave you with a newfound appreciation for the city's haunted history.

If you're looking for an exciting way to spend an evening in Washington D.C., look no further than the Ghosts of Capitol Hill Tour. Join us for an unforgettable journey into the unknown, and discover the otherworldly secrets that lie hidden beneath the city's bustling streets.
Book Now!