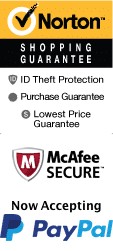 Georgetown Foodie Tour and Neighborhood Walk

Duration: 3 hours

Tour lasts Approximately 3 hours.

Appropriate for All Ages

Both Cameras and Video Cameras are Permitted

Schedule
If you're a foodie headed to Washington DC, the Georgetown Foodie Tour and Neighborhood Walk is a must-try activity that will take you on a journey through one of the city's oldest neighborhoods. The tour is designed to give travelers a taste of Georgetown with a knowledgeable guide taking them to some of the neighborhood's finest dining establishments.

The tour takes place in the heart of Georgetown, a bustling district packed with interesting architecture and unique local boutiques, so you'll be able to take in sights as well as flavors. Along the way, you'll learn about the history of Georgetown and hear stories of its notable residents. The tour is also interesting from a cultural standpoint as it explores the diverse culinary traditions that one can find in this suburb of Washington DC.

The Georgetown Foodie Tour and Neighborhood Walk is a well-planned excursion that lets you sample a variety of culinary delights. You'll explore the culinary heritage of this neighborhood with tastings of select dishes from a range of local eateries. The tour includes a stop at a popular seafood restaurant, followed by an Italian Cafe, and then on to a popular bakery. The foodie tour ends with a visit to an artisan cheese shop where you can savor some of the best cheese in DC.

While touring the neighborhood, you'll have a chance to interact with the locals and learn about the influence that residents have had on the Georgetown food scene. You'll also learn about the challenges of running a food business in this exciting market. Additionally, the tour offers a chance to see the beautiful Georgetown Waterfront and the famous C&O Canal that runs through the neighborhood.

Whether you're a native Washingtonian or a first-time visitor, the Georgetown Foodie Tour and Neighborhood Walk is an excellent way to experience the culinary scene of this beautiful neighborhood. You'll get insider tips on where to find the best dining spots for your next visit to Georgetown. Book your tour today and experience the flavors of Georgetown through your palate.
Book Now!