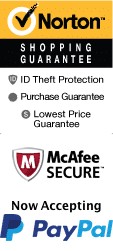 Georgetown Architecture Tour

Fully narrated tour

Soak up the atmosphere on a walking tour

Informative, friendly and professional guide

Led by a local guide

Small group ensures personal service

Explore the local streets on a walking tour of the city

Duration: 2 hours

Schedule
Are you a lover of beautiful architecture, history, and culture? Then, the Georgetown Architecture Tour is an experience you don't want to miss while visiting the Greater Washington DC Area. Take a walk through one of the most beautiful and historic neighborhoods in Washington DC and discover the stunning architecture of the 18th and 19th century.

During this walking tour, you will explore the charming streets of Georgetown while a knowledgeable guide shares fascinating stories about the architecture and history of the neighborhood. The colorful facades of the row houses and the grandeur of the colonial-style mansions will surely capture your attention. The tour takes about 2 hours, and comfortable walking shoes are recommended.

Georgetown Architecture Tour is an ideal attraction for those who love history and architecture. Throughout the tour, you will discover the most impressive residences and buildings, such as the Old Stone House, the C&O Canal, and the immaculate campus of Georgetown University. You'll also learn about the development of the neighborhood, which was once a bustling port town that played a significant role in the American Revolution.

While exploring the neighborhood, you will dive deep into the history and culture of Georgetown. You will hear stories of the town's founders, the likes of Thomas Jefferson and John F. Kennedy, who called Georgetown their home. You will learn about the bustling waterfront and how the area has evolved over the years. Don't forget to bring your camera as Georgetown is the perfect backdrop for your photos.

What's even better is that as the tour ends, you will have the opportunity to explore Georgetown further, explore the quaint boutiques, art galleries, bars, and restaurants that draw visitors from all over the world. If you're lucky, you may even run into some notable Georgetown alumni. This tour is perfect for bringing out the explorer in you.

In conclusion, the Georgetown Architecture Tour is an exceptional attraction for anyone keen to explore the historic and cultural richness of Georgetown. With its picturesque streets, grand buildings, and fascinating history, the tour will take you back in time and showcase the beauty and significance of this unique neighborhood. Book your tour now and get ready for an unforgettable experience.
Book Now!