Dc Smartphone Photo Safari at Night

Description
Dc Smartphone Photo Safari at Night Photos (1)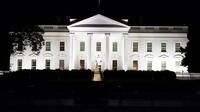 The DC smartphone camera tour of monuments at night sets you up to take great pictures without a professional camera. Many people do not even own a camera anymore, and they will bring their phones on this tour. However, the smartphone camera you have might not perform well under low light. This tour takes you to the exact places that you need to see so get enough lighting for your pictures.
The monuments of DC are lit very well at night, and the tour guide brings you to each monument for a good picture opportunity, and you are taught some history of that monument before moving on to the next. The monuments of DC are majestic, and they are often familiar. You know what you are looking at, but your tour guide shows you how to take a nice picture that will stay with you for life.
You are taking tours of DC during your trip to see the best sights, but these particular sights are the most beautiful. You might showcase these pictures when you get home, or you could get a taste for photography that you will explore after leaving.
The tour has a map that you must check out, and you will find that the map covers all the best parts of the city. Get your tickets before coming because they might sell out.
The smartphone camera tour of DC at night provides you with a unique look at the nationa's capitol, and you begin to feel like you are seeing private sights that other tourists are not privy to.
Washington DC is one of the most photogenic cities in the country, especially at night! Most of its monuments look even better at night than they do in the daytime. This special photo safari designed for smartphone users takes you to DC's best-known memorials after dark and shows you where and how to take great pictures with a phone!
The safari begins with a van pickup outside the exit of the Federal Center Metro station on the Blue Line. Drive by the Ulysses Grant statue to photograph the beautiful West Front of the US Capitol building at night. From there it's up Pennsylvania Avenue and on to the lovely architecture of the North Portico of the White House, seen from Lafayette Park with its illuminated fountain.
Your next stop is the Tidal Basin parking lot to capture the iconic Jefferson Memorial, reflected in the waters of the Tidal Basin. The final stop is in front of the Lincoln Memorial, with its famous view down the Reflecting Pool of the Washington Monument and the US Capitol. You'll also photograph the magnificent Lincoln Statue sculpted by Daniel Chester French, beautifully illuminated in white light. You'll end at the nearby Albert Einstein Memorial for a group photo before your dropped off at the Foggy Bottom Metro on the Blue/Orange/Silver Line.


Pickup & Return:
Outside the exit of Federal Center Metro on Blue/Orange Lines.
Foggy Bottom Metro
2301 I Street NW
Washington, DC 20037.
Departure Times: 7pm

Includes:
Transportation from site to site
Photographic instruction
Handout materials with nighttime photography tips

Does not include:

Additional Information:
Confirmation will be received at time of booking
Dress appropriately for the weather
Guests must bring their own smartphone or camera