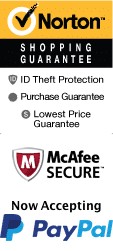 DC Slavery Tours Will Guide You Throughout the City's History of Slavery
DC Slavery Tours will guide you throughout the city's history of slavery, offering a unique and informative look into a dark period of American history. Located in Washington D.C., this tour offers engaging walking tours led by knowledgeable guides. The tour takes visitors through various sites in the city that played significant roles in the slave trade and highlights the untold narratives of those who were enslaved.

The tour lasts for approximately three hours and covers about two miles in distance. Visitors will be required to wear comfortable shoes as the tour involves a fair amount of walking. Along the way, visitors will see historic landmarks such as the White House and the National Mall while also learning about the individuals and families who were trafficked and enslaved in the city.

DC Slavery Tours aim to provide an educational and thought-provoking experience for visitors. The guides take care to address the complicated nuances of slavery's history and provide significant context about the experiences of the enslaved. Visitors will not only gain knowledge of the past but will also leave with a better understanding of the ongoing legacy of slavery in the United States.

Founded in 2019, DC Slavery Tours is committed to providing visitors a learning experience that is both engaging and informative. The company hires local guides who have personal connections to the city and are well-versed in its history. The tour provides visitors with a deeper appreciation of the city and country's past by presenting an often-overlooked viewpoint.

In conclusion, DC Slavery Tours is a must-see attraction for those who wish to learn more about the history of slavery in the United States. The tour offers visitors an opportunity to see iconic landmarks while discovering a significant part of the city's past. The knowledgeable and passionate tour guides provide a unique perspective on the untold stories of slavery in D.C. that are sure to leave a lasting impression. Don't miss out on an opportunity to learn about America's past and how it still impacts us today. Book your DC Slavery Tour today.
Book Now!