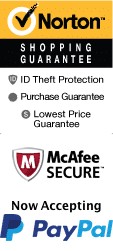 Looking for something out of the ordinary to do in Washington, DC? The DC Sips and Sights Tour provides a unique spin on the usual history tour, including visits to three different local breweries and the opportunity to see a variety of monuments and historic sites. The tour is entertaining, fun, and informative, the perfect activity for visitors 21 and up.
On the tour, you'll be able to enjoy up to twelve samples of different beers spread across three unique breweries. There will also be bottled water and fresh, hand rolled soft pretzels available. Enjoy a local's-eye view of the United States capital city and avoid the usual tourist traps and crowds.
You'll board the brewery van at the Donald W Reynolds Center for Art and Portraiture, and enjoy a three and a half hour journey to important monuments such as the Pentagon and the Jefferson Memorial, with stops to three breweries along the way. You'll also learn all about the history of beer, and DC's craft beer scene in particular. When the tour is complete, you'll be returned to the centrally located Donald W Reynolds Center.
Tour guides are knowledgeable, personable, and entertaining - they are dedicated to giving you a once in a lifetime experience! Please Note: All guests must be of legal drinking age (21 or older).
Beer, history, and good company - who could ask for more?
Book Now!