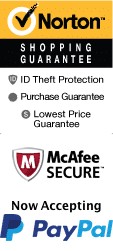 DC Monuments and Memorials Tour
400 New Jersey Ave NW Washington, DC 20001
1-866-267-5732
Chat Now
Experience the majesty and honoring of American history on the DC Monuments and Memorials Tour in Washington, D.C. Monumental sculptures, famous landmarks, and rich history await you on this tour. You'll discover the city's hidden gems and hear stories of triumph and sacrifice from your knowledgeable guide.

You'll begin by visiting the Lincoln Memorial, an iconic tribute to one of the greatest presidents in American history. From there, you'll make your way to the Vietnam Veterans Memorial to pay your respects to those who served in the Vietnam War. The tour will then take you to the Korean War Veterans Memorial before ending at the Martin Luther King Jr. Memorial. This tour spans over two hours and will be conducted on foot with lots of walking—so be sure to wear comfortable shoes!

As you walk through the monuments, admire the intricate details and stunning design of each monument and its unique historic significance. You'll learn about the historical context, the symbolism of each monument, and the impact they have had on American culture. Get a glimpse into the personal stories of the soldiers, leaders, and activists who shaped the history of America.

This tour is perfect for those interested in history, art, and politics. It's a wonderful opportunity to witness some of the most iconic sculptures in America, and learn about the rich history and culture of this great nation. You'll leave the tour with a greater appreciation for American history and culture.

DC Monuments and Memorials Tour is a tribute to the American history that has been preserved in stone for the future generations to learn from and be inspired. You'll marvel at the beauty of the iconic sculpture and learn about the personal stories that make the monuments so important. Don't miss out on this once-in-a-lifetime opportunity to honor America's rich history. Book your tour today!
Frequently Asked Questions for DC Monuments and Memorials Tour:
Is photography / video recording allowed on the DC Monuments and Memorials Tour?

Yes.

Is the DC Monuments and Memorials Tour handicap accessible?

No, it is not wheelchair accessible.

Where does the tour meet?

400 New Jersey Ave NW, Washington, DC 20001, USA

What methods of transportation does the DC Monuments and Memorials Tour use?

Bus.

Approximately how long does the DC Monuments and Memorials Tour last?

It lasts approximately 3 hours.

For what ages is the tour appropriate?

Great for all ages.
Book Now!