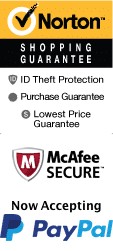 Get an amazing look at Washington DC and Arlington with the DC & Arlington In A Day Tour. This four-hour adventure takes the hassle out of navigating DC, allowing guests to sit back and relax as the bus takes them to all of the important parts of the city. The tour itself is all-encompassing and includes a two-hour walking tour of Arlington, a bus ride, and views of places like the White House, the United States Capitol Building, and various memorials and landmarks along the way. For those looking for a great way to see DC and learn about its history and landmarks, this is a fantastic option.
2 Hour Walking Tour of Arlington National Cemetery
You will meet your group at Arlington National Cemetery, one of the most historic pieces of DC. This guided endeavor includes lots of narration from your knowledgeable guide. During this walking tour, you will see the JFK Gravesite and the eternal flame. You will also be able to see the Changing of the Guard at the Tomb of the Unkown Soldier.
Photo Op at the US Capitol
The next stretch of your journey includes a quick 15-minute stop at the US Capitol's West Lawn where you will be able to admire the building as well as snap a few photos to remember your time. You will be treated to a quick history lesson about the Capitol. Then, ride down Pennsylvania Avenue.
White House
The next stop takes you to the White House. Stop and walk two blocks along Pennsylvania Avenue to the White House exterior. Along the way, you will also see places like the West Wing, Lafayette Square Park, Blair House, and the US Treasury Building. This portion of the tour takes approximately 25 minutes.
Other quick 15-minute stops on the bus tour include:
National World War II Memorial
Franklin Delano Roosevelt Memorial
Martin Luther King Jr Memorial
Korean War Veterans Memorial
Lincoln Memorial
Vietnam Veterans Memorial
The Fashion Centre at the Pentagon
Potomac River
Air Force Memorial
US Marine Corps War Memorial
With so many amazing things to see on this four-hour endeavor, visitors will have a blast learning all about Washington DC and its vast history. See the most iconic landmarks and have a blast getting to know the historical significance of Washington DC and all of its monuments, memorials, and cemeteries.
Book Now!