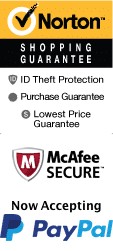 Washington DC Sightseeing Day Tour
775 12th St NW Washington, DC 20005
1-866-267-5732
Chat Now
Attention all history lovers and aspiring tourists, get ready for a truly informative and fascinating day tour through the historic sights of Washington D.C., brought to you by the experts at Vacations Made Easy. This full-day guided tour will take you through all the key highlights of the city, including iconic landmarks like the Capitol Building, Lincoln Memorial, and the White House.

Starting bright and early, you'll be picked up by your knowledgeable tour guide and taken to all the must-see locations throughout the city. You'll visit the National Mall, where you'll enjoy picturesque views of the Washington Monument and the U.S. Capitol. Your tour guide will give you an in-depth history of the monuments and memorials, including the significance of the Vietnam Veterans Memorial, Korean War Veterans Memorial, and World War II Memorial.

The tour doesn't stop there. You'll also get to see some of the city's most famous museums, including the Smithsonian National Museum of American History, the National Air and Space Museum, and the U.S. Holocaust Memorial Museum. Your informative tour guide will provide you with all the necessary details for the exhibits, as well as insight into the fascinating stories behind the artifacts on display.

After a busy morning of sightseeing, you'll then get a chance to enjoy a delicious lunch (included in the tour package) at one of the city's best restaurants. You'll have the option to choose from a variety of local cuisines that will satisfy any appetite.

The afternoon portion of the tour includes a visit to Arlington National Cemetery, where you'll witness the Changing of the Guard ceremony at the Tomb of the Unknown Soldier. This ceremony is a truly breathtaking experience that honors fallen heroes who have made the ultimate sacrifice.

Finally, your tour will end with a drive by some of the city's most exclusive neighborhoods, giving you a glimpse into the lives of the city's most affluent residents.

This tour is perfect for anyone that wants to see all the top sights in Washington D.C. and learn about the history and culture of the city. Your tour guide will provide you with all the relevant information and answer any questions you may have, making this tour a truly educational experience. Don't miss out on this unforgettable day tour through the heart of America's capital city!
Frequently Asked Questions for Washington DC Sightseeing Day Tour:
Approximately how long does the Washington DC Sightseeing Day Tour last?

It lasts approximately 3-4 hours.
Book Now!