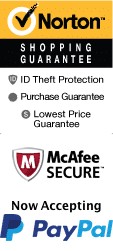 Columbia Heights and Adams Morgan Walking Tour
Explore the vibrant and culturally-rich neighborhoods of Columbia Heights and Adams Morgan on this walking tour in Washington D.C. Led by a knowledgeable guide, learn about the history, architecture, and diverse communities that make up these iconic areas.

Starting in Columbia Heights, wander through the bustling streets and take in the colorful murals that line the walls. Visit the Tivoli Theatre, an ornate Beaux-Arts style building that has been a neighborhood landmark for over 100 years. The tour then makes its way to the Meridian Hill Park, a tranquil oasis in the midst of the city. Be awed by the stunning cascading fountain and the unique sculptures that adorn the park.

From there, continue on to the lively and eclectic Adams Morgan neighborhood. Enjoy the sights and sounds of the many ethnic restaurants, bars, and shops that line the streets. Learn about the diverse history of the neighborhood, which has been home to a variety of immigrant communities, including Irish, Jewish, and Latino.

The tour also includes a visit to the historic Adams Morgan Hotel. Built in 1912, the hotel has been frequented by many famous guests, including Amelia Earhart and Franklin D. Roosevelt. Learn about the hotel's storied past and its role in shaping the neighborhood into what it is today.

Throughout the tour, your guide will provide fascinating insights into the architecture, cultural significance, and hidden gems of these two iconic D.C. neighborhoods. You'll leave with a newfound appreciation for the city's unique history and diverse communities.

Discover the beating heart of Columbia Heights and Adams Morgan on this guided walking tour. Whether you're a visitor or a long-time resident, this tour is sure to provide new insight and appreciation for these beloved neighborhoods. Don't miss out on this exciting opportunity to explore the rich history and culture of Washington D.C.
Book Now!