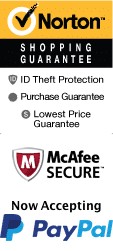 Best of Capitol Hill Bike Tour
998 Maine Ave SW Washington , DC 20024
1-866-267-5732
Chat Now
Looking for a fun and unique way to see the best of Capitol Hill? Look no further than the Best of Capitol Hill Bike Tour, located in the heart of Washington D.C. This activity offers a guided tour through one of the most iconic and historic neighborhoods in America, providing visitors with the opportunity to delve into the city's rich political history while enjoying the fresh air and exercise that comes with biking.
The tour begins with a brief introduction to the bikes and route, allowing guests to feel comfortable and confident before embarking on the scenic journey through Capitol Hill. Over the course of the tour, visitors will pass by some of the most well-known landmarks in the city, including the U.S. Capitol Building, the Library of Congress, and the Supreme Court. The tour guide provides fascinating information about each location, shedding light on the inner workings of the U.S. government while also providing an immersive experience into the culture of the city.
As guests ride through the tree-lined streets of Capitol Hill, they will pass by charming row houses and quaint shops, immersing themselves in the unique atmosphere of this vibrant neighborhood. The tour also includes a stop at the Eastern Market, a bustling marketplace filled with local vendors and delicious cuisine, offering visitors the chance to sample some of the best food the city has to offer.
With so much to see and do, the Best of Capitol Hill Bike Tour is the perfect way to get a glimpse into the rich culture and history of Washington D.C. The experience is suitable for visitors of all ages and fitness levels, and the friendly and knowledgeable tour guides will ensure that everyone is comfortable and having fun throughout the journey.
Overall, the Best of Capitol Hill Bike Tour is a must-try activity for anyone visiting Washington D.C. Whether you're a history buff or simply looking for a fun and unique way to explore the city, this tour is sure to impress. So why wait? Book your tour today and join the thousands of satisfied visitors who have already experienced the magic of Capitol Hill by bike.
Frequently Asked Questions for Best of Capitol Hill Bike Tour:
Where does the tour meet?

998 Maine Ave. SW, Washington DC. 20024.

What level of physical ability is required?

Must be able to bike a few miles.

Is Best of Capitol Hill Bike Tour guided or a non-guided timed equipment rental?

This is a guided biking tour.

What age is Best of Capitol Hill Bike Tour appropriate for?

Great for all ages! Trailer carriages and trailer tandems are available for children not old enough or comfortable on their own bike.

Is photography & video recording allowed?

Yes.