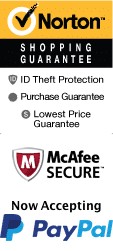 Arlington National Cemetery Tour
Arlington National Cemetery Welcome Center Arlington, VA 22211
1-866-267-5732
Chat Now
If you're a history enthusiast or just want to pay your respects to our nation's fallen heroes, the Arlington National Cemetery Tour is an activity you won't want to miss. Located in Arlington, Virginia, just a short drive from Washington D.C., this tour allows you to explore the cemetery's vast grounds and learn about the people buried there.
About the Tour

The tour is approximately 2 hours long, and you'll be guided by an experienced and knowledgeable tour guide who will provide you with insights and stories about some of the cemetery's most prominent figures. You'll learn about the history of the cemetery, the symbolic Tomb of the Unknown Soldier, the changing of the guard, and the significance of the headstones and burial sites.
As you walk through the cemetery, you'll see the graves of John F. Kennedy, Jacqueline Kennedy Onassis, and Robert F. Kennedy, as well as the Challenger and Space Shuttle Columbia Memorials. You'll also have the opportunity to visit the graves of soldiers from various wars, including the Civil War, World War I, and the Iraq War. Arlington National Cemetery is a somber and emotional experience, but also a beautiful one. The lush greenery that surrounds the gravesites creates a peaceful atmosphere, which makes it a perfect place for reflection and appreciation.
The Arlington National Cemetery Tour is a great way to gain a deeper understanding of American history, and to pay your respects to the many heroes who have made the ultimate sacrifice for our country. It's a must-visit attraction for history buffs, students, veterans, and anyone who appreciates the significance of Arlington National Cemetery.
If you're looking for an educational and moving experience, the Arlington National Cemetery Tour should be at the top of your list. It's an opportunity to learn about the sacrifices made by our nation's brave men and women and to gain a greater appreciation for the freedoms we all enjoy today. Don't miss out on this unforgettable journey through American history.
Frequently Asked Questions for Arlington National Cemetery Tour:
What methods of transportation does the Arlington National Cemetery Tour use?

This is a walking tour.

Approximately how long does the Arlington National Cemetery Tour last?

It lasts approximately 2 hours.

For what ages is the tour appropriate?

Great for all ages.
Book Now!