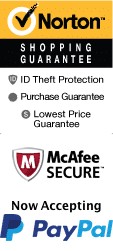 Arlington National Cemetery-Ott Voucher
Arlington National Cemetery Welcome Center Arlington, VA 22211
1-866-267-5732
Chat Now
Arlington National Cemetery Tour in Washington DC is an unforgettable experience that pays respects to the brave American soldiers and their sacrifices. This tour starts at the Visitor Center, where the guides introduce you to the significance of this national cemetery. You can witness the breathtaking Changing of the Guard ceremony at the Tomb of the Unknown Soldier, which takes place every hour of the day. The solemn beauty of the cemetery is the highlight of the tour, and it serves as a reminder of the sacrifices the soldiers made for their country.
About the Tour

On this tour, you will pass by the graves of some of our nation's most well-known heroes, including President John F. Kennedy and his family. You will also have the opportunity to visit the Eternal Flame, which marks the final resting place of the president. The tour includes a visit to the Women's Memorial, the Space Shuttle Challenger Memorial, and the US Marine Corps War Memorial. The Arlington National Cemetery Tour takes approximately a half hour to complete, and it is wheelchair accessible.
About the Cemetery

The Arlington Cemetery is the final resting place for over 400,000 military personnel and their family members. It is a revered place in the United States history, and a visit to the cemetery will provide you with a greater appreciation of the sacrifices and dedication of the soldiers who fought for our country.
The Arlington National Cemetery Tour is a must-visit destination in Washington DC. The serene beauty of the cemetery, coupled with the rich history of our nation, make this tour an incredible experience that everyone should have. The tour is accessible, informative, and will leave you with unforgettable memories. Don't miss your chance to pay your respects and learn about our nation's history on this tour.
Frequently Asked Questions for Arlington National Cemetery-Ott Voucher:
What methods of transportation does the Arlington National Cemetery Tour use?

Old Town Trolley.

Approximately how long does the Arlington National Cemetery Tour last?

It lasts approximately 30 minutes.

For what ages is the tour appropriate?

Great for all ages.

Where does the Arlington National Cemetery Tour depart from?

Tours depart from the Arlington National Cemetery Welcome Center, Arlington, VA 22211.

Is photography / video recording allowed on the Arlington National Cemetery Tour?

Yes.

Is the Arlington National Cemetery Tour handicap accessible?

Yes.
Book Now!