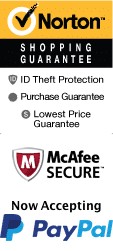 Arlington Cemetery and National Mall Monuments Bus Tour
You'll enjoy your tour of Washington DC for a total of 5 hours. You'll get a friendly tour guide that will be with you all the way. Through your tour you'll cover over 200 years of your country's history. First, you'll take a two-hour stroll through Arlington National Cemetery. You'll get to visit the graves of the many soldiers who are resting there, as well as the graves of President Kennedy and the Unknown Soldier. You also get to see a ceremony called the 'Changing of the Guard'. Its a famous ceremony that you're sure to love. Then you'll get a tour of DC's many famous sites like the White House and Lincoln Memorial. You also get to visit Washington DC's many famous museums.
Washington DC is our nation's capital that has many things waiting to be discovered. You get a glimpse of that history as well as get to pay your respects to our country's fallen heroes at Arlington. The tour is a once-in-a-lifetime opportunity you don't want to miss.
Book Now!