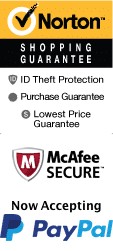 Arlington Cemetery and DC Highlights Tour
701 Pennsylvania Avenue NW Washington, DC 20004
1-866-267-5732
Chat Now
Experience the history and rich cultural heritage of Washington D.C with the Arlington Cemetery and DC Highlights Tour. Step back in time to explore some of the most iconic landmarks in America's capital city. This guided tour offers an informative and immersive experience, allowing you to discover history unlike any other.

Begin your journey at the Arlington Cemetery, where the nation's fallen heroes are laid to rest. The stunning views of the cemetery's 624 acres are breathtaking, as is the honor and respect shown to those who have served their country. Witness the Changing of the Guard ceremony at the Tomb of the Unknown Soldier, and pay your respects at the graves of John F. Kennedy and Robert F. Kennedy.

Take a ride along the famous National Mall and catch a glimpse of the U.S. Capitol Building, the Lincoln Memorial, and the Washington Monument. Snap a photo by the White House and explore some of the city's most notable memorials, including the Vietnam Veterans Memorial, Martin Luther King Jr. Memorial, and World War II Memorial. Admire the impressive architecture and the stunning reflections of the water surrounding these monuments.

This two-and-a-half-hour tour showcases the highlights of D.C. without overwhelming visitors, with the knowledgeable guide giving you a quick history lesson about each stop along the way. The tour requires minimal walking, comfortable attire is recommended, and there will be plenty of time to take pictures of each stop.

As you visit each site, you'll learn about the significance of each landmark, and how it has shaped American history. The tour is suitable for visitors of all ages, and the guide will provide plenty of interesting details to appeal to adults and children alike.

From the enchanting Arlington Cemetery to the city's most iconic landmarks, the Arlington Cemetery and DC Highlights Tour offers a unique journey through history. This tour promises to be an unforgettable experience, providing a deep appreciation of the sacrifices and accomplishments of the people who helped shape the country. Book your spot today and get ready for an immersive, educational, and unforgettable adventure through Washington D.C.
Frequently Asked Questions for Arlington Cemetery and DC Highlights Tour:
What methods of transportation does the Arlington Cemetery and DC Highlights Tour use?

Trolley.

Is there any walking involved?

Yes. There is a moderate amount of walking done on this tour.

Approximately how long does the Arlington Cemetery and DC Highlights Tour last?

It lasts approximately 6 hours.

For what ages is the tour appropriate?

Great for all ages.

What type of dress & footwear are recommended?

Wear comfortable shoes.

Is photography / video recording allowed on the Arlington Cemetery and DC Highlights Tour?

Yes.

Is the Arlington Cemetery and DC Highlights Tour handicap accessible?

Collapsible wheelchairs with removable wheels are welcome, providing the passenger has someone who can assist them board and disembark.

Where does the tour meet?

701 Pennsylvania Avenue NW, Washington, DC 20004, USA
Book Now!