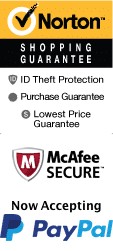 Anytime Private Tour 3hrs From Pick Up to Drop Off
When you arrive at your destination, have a car waiting to drive you to your hotel or other important point of interest. This ensures that you're not stumbling in unfamiliar territory and that you don't need to worry about grabbing a taxi. That's what we do at Anytime Private Tours! We provide our clients with transportation service from the time they're picked up until they're dropped off so they can spend less time worrying about their travel plans and more time exploring their new surroundings.
We are an experienced tour operator that has been helping people explore the world for over 15 years. We have a variety of options available for you to choose from, whether you need transportation only, transportation combined with a tour guide or just transportation. We're different from other tour operators because we don't use public buses or taxi vans. Our cars are modern and comfortable and we can even arrange a special vehicle, like an executive sedan that can fit up to 6 passengers, if your travel party is larger than normal.
We're proud to be one of the most affordable private car services in the industry. What makes us different is the price we offer for our service. We price our private car services lower than many of our competitors so everyone can afford high quality service on their trip regardless of their budget.
When planning your next vacation, make sure to get the most out of your trip with Anytime Private Tours. With our good prices and great services you can be sure that your trip will be successful. We want you to arrive at your destination safe and sound, whether it's for business or pleasure.
Options:
Anytime Private Tour 3hrs From Pick Up to Drop Off: Custom 3 Hour Private Tour
Available Now until 1/31/2024 View Detailed Schedule
Duration: 3 hours: Tour duration includes pick up and drop off timePickup included
Book Now!