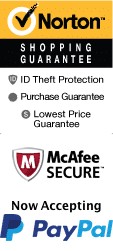 African-American History City Tour with Reserved Museum Entry

Small group ensures personal service

Fully narrated tour

Small-group tour by minibus

Led by a local guide

Duration: 4 hours

Schedule
African American Heritage Half-Day Tour in Washington, D.C. is a unique experience that showcases the city's rich history related to African Americans. The tour covers significant landmarks and historic venues that contributed to the African American history of the United States. The tour commences in the heart of the city and explores the important sites that cradle African-American history, culture, and struggles.

The half-day tour allows visitors to witness historical sites like the Martin Luther King Jr. Memorial, the 10,000 square foot mural depicting legends like Muhammad Ali and Harriet Tubman, among other landmarks. It is ideal for people who are interested in history, politics, and culture. The tour guide shares fascinating details and insights into the city's African American heritage, highlighting the struggles and achievements.

The tour includes a visit to the historic LeDroit Park neighborhood, known for its cultural significance showcasing rich architectural styles in its houses and buildings. The guide provides interesting trivia on the origins and impact of the neighborhood, which was built to house middle-class African American professionals of the 19th and 20th centuries.

The tour also includes stops at the iconic Howard Theatre, the Black Broadway of the United States, and the U Street corridor, an area once home to performances by Duke Ellington and Cab Calloway. It was once riddled with a vibrant African American community where musicians, activists, and scholars living in the city would gather to talk and celebrate their culture.

Overall, the African American Heritage Half-Day Tour in Washington, D.C., is an enriching and thought-provoking excursion. Visitors learn about the capital city from the perspective of African American history, which helped shape the nation into what it is today. It is ideal for tourists who would like to get a glimpse of the past struggles and triumphs of African Americans and stands testament to the country's complex and rich history.
Book Now!