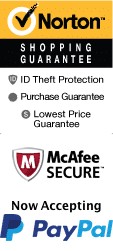 Washington DC is full of history, culture, and stunning monuments. Immerse yourself in this vibrant city with the 6 Hour in DC Tour. Over the course of six hours, you'll see famous landmarks such as the White House, Capitol Building, and Lincoln Memorial, and more.

The tour includes a knowledgeable guide who will share fascinating insights into the city's history and architecture. You'll also enjoy a relaxing drive through the city, promising comfort no matter the weather conditions. It's an excellent opportunity to get to know Washington DC and take in its iconic landmarks.

You'll begin your tour at the United States Capitol Building, followed by a visit to the White House. Next, you'll enjoy a delicious lunch at a restaurant in the heart of Old Town Alexandria. After lunch, it's time for some exploring at the famous National Mall. This is where you'll see monuments and memorials, such as the Martin Luther King Jr. Memorial, Franklin Delano Roosevelt Memorial, and the Lincoln Memorial.

The National Mall is a stunning park filled with significant historical landmarks. Over two miles long, there's plenty of walking involved, so make sure to wear comfortable shoes. Your guide will provide interpretive knowledge and allow ample time to admire each landmark, making the experience both educational and fascinating.

Washington DC is rich in history, and the 6 Hour in DC Tour is an excellent way to explore it all. You'll learn about the architecture, culture, and people that make this city so unique. There's no better way to experience the city than with a knowledgeable guide who will share fascinating insights into the city's history and landmarks.

In summary, the 6 Hour in DC Tour is a fantastic opportunity to explore the sights and history of Washington DC with a knowledgeable guide in the comfort of a climate-controlled vehicle. You'll see famous landmarks, enjoy a delicious lunch, and learn about the architecture and history of the city. Don't miss your chance to experience the depth and beauty of Washington DC. Book your tour today and discover why the nation's capital is a city like no other.
Book Now!