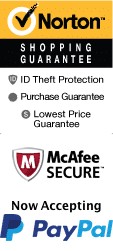 30 Minute Private Vacation Photography Session with Photographer in Washington Dc
30 Minute Private Vacation Photography Session with Photographer in Washington Dc Photos (2)
Photographer in Washington offers 30-minute photo shoot for their 1st-time clients. The sessions combine the best elements of memorable and professionally produced photos with the individualized nature of taking photos on your terms – and in a time frame all your own!
 During the 30-minute session, you will have access to our professional camera equipment and will take hundreds of additional photos to enhance your images. This can be done from within the session or arranged to take the photos on a date or time to fit your schedule best in between.
 You can view the images and even purchase prints after your session is complete, or you can wait until you see the final product and select prints from our digital library for a small fee. We also offer a professional editing service for additional reviews and approval before printing and returning photos.
Fun, creative and quality images are our priority—a team of photographers with a long-lasting commitment to pleasing clients with exceptional photographs they will cherish forever.
All photography sessions include professional editing and print services by professional retouchers in the industry and custom-made prints no smaller than 12"x12". Rates vary based on the desired number of prints and an additional fee for retouched images.
The 30-minute photo shoot is an excellent option for those on a budget and still want high-quality photos of themselves. This is an especially great option for those who want to experience what it's like to have their photo taken and learn more about how poses might look and what they might wear in the future. All are welcome to come in and try this as a new way to make memories.
The photo shoot is also fun for an afternoon with friends and family to share memories of your trip. For example, visitors to Washington DC can schedule a 30-minute photo shoot at the end of their trip to capture pictures from their vacation. Whether you want these pictures for yourself or as a souvenir, the 30-minute photo shoot is an excellent option for creating memories of your trip.
Book Now!