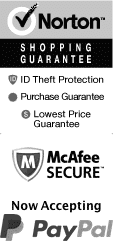 Things to Do in Washington DC in May 2024
Get out and explore Washington DC for a beginning of summer vacation! May is a great time to visit, as the city comes alive with tours, cruises, and more. Get out and experience the stunning historical sites, monuments, memorials, and more that make DC so special.
Top Things To Do In Greater Washington DC Area in May
May 1, 2024
to
May 31, 2024
Washington DC Hop-On Hop-Off Trolley, Guided Tour of Arlington National Cemetery
Schedule
May 3, 2024
to
May 31, 2024
Washington DC Odyssey Dinner Cruise
Schedule
Visiting Washington DC Odyssey Dinner Cruise in May combines breathtaking cherry blossoms, pleasant climate and fine dining. The cruise offers panoramic views of DC's iconic landmarks glowing under the sunset, twirling in the city's soft, spring breeze. With top-notch meals and live entertainment, it's the perfect time to relish the capital's scenic beauty, alive and vibrant under May's spring horizon. A unique blend of exploration, relaxation, and culinary delight during the city's peak bloom season.