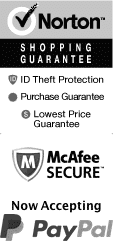 Things to Do in Washington DC in March 2024
March is an amazing time to visit Washington DC. Get out and experience an incredible array of historical sites, landmarks, memorials, and more while enjoying the sights and sounds of the city.
Top Things To Do In Greater Washington DC Area in March
Mar 1, 2024
to
Mar 31, 2024
Washington DC Hop-On Hop-Off Trolley, Guided Tour of Arlington National Cemetery
Schedule
Mar 1, 2024
to
Mar 17, 2024
Washington DC Odyssey Dinner Cruise
Schedule
March is an ideal time to experience the Washington DC Odyssey Dinner Cruise. This month brings blooming cherry blossoms, creating an enchanting, picturesque backdrop for this upscale journey. The cruise features a moonlit dinner voyage along the Potomac River, allowing visitors to savor gourmet meals, fine wines while admiring landmarks like the Washington Monument and the U.S Capitol. Live band music adds to the ambiance, making it a truly memorable aquatic sojourn.