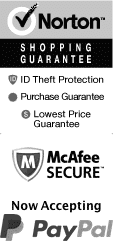 Things to Do in Washington DC in June 2024
Explore the stunning city of Washington DC during an incredible June getaway. This city is perhaps the most historically-important place in the entire country, and guests can explore monuments, memorials, and many historic sites. From the harrowing cemeteries to George Washington's home, there are so many places to discover.
Top Things To Do In Greater Washington DC Area in June
Jun 1, 2024
to
Jun 30, 2024
Washington DC Odyssey Dinner Cruise
Schedule
June is picture-perfect for the Washington DC Odyssey Dinner Cruise. The weather is typically warm and mild, ideal for enjoying the breathtaking cityscape from the water. The cruise offers a sumptuous dinner and live entertainment beneath the starlit summer evening sky. Additionally, monuments like the Washington Monument and Jefferson Memorial are illuminated, creating a surreal and romantic atmosphere. The cruise is a splendid combination of culture, sightseeing, dining, and relaxation, making for an unforgettable June getaway.