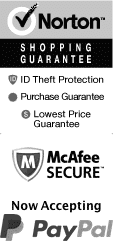 Things to Do in Washington DC in January 2024
Washington DC is an amazing place to visit, and it is a great option for those who want to book a vacation in the new year. In January, head to DC to experience an array of amazing cruises, tours, shows, and more. Explore the historical sites and the monuments that make the nation's capital so special.
Top Things To Do In Greater Washington DC Area in January
Jan 14, 2024
to
Jan 28, 2024
Washington DC Odyssey Dinner Cruise
Schedule
January is a wonderful time to embark on the Washington D.C. Odyssey Dinner Cruise. The crisp winter air adds a magical touch to the stunning skyline views of the city illuminated at night. The tranquil ambience aboard contrasts perfectly with the lively city pace. Relish an exquisite dinner while being serenaded by live music. The indoor decks are climate controlled, ensuring warm comfort even in the heart of winter - an unparalleled way to experience the charm of D.C.!