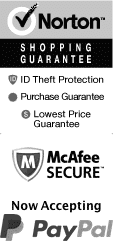 Things to Do in Washington DC in December 2023
Have an incredible December with a trip to Washington DC. This incredible city is a magnificent place to enjoy the holiday season, as it comes alive with gorgeous Christmas lights and plenty of holiday displays. Of course, you can visit the historical sites, landmarks, monuments, and memorials that make DC so special as well. If you are looking for a unique holiday destination, this is certain to be the best choice.
Top Things To Do In Greater Washington DC Area in December
Dec 1, 2023
to
Dec 31, 2023
Monuments by Moonlight Trolley Tour
Schedule
Visiting Washington D.C. in December offers a distinct charm. The Monuments by Moonlight Trolley Tour is a must-do! Roam around the magically lit monuments under the crisp winter sky; the National Christmas tree provides stunning photo opportunities. Post-sunset, the city's historic sites glisten, offering spine-chilling ghost stories and fascinating trivia about Capitol Hill, Lincoln Memorial, among others. This enchanting experience decked out in holiday spirit is bound to create unforgettable memories!
Dec 1, 2023
to
Dec 30, 2023
Washington DC Odyssey Dinner Cruise
Schedule
December is an excellent time to experience a Washington, D.C. Odyssey Dinner Cruise. As the city transforms into a winter wonderland, you'll enjoy the cozy, luxurious interiors of the cruise ship while witnessing the intricate holiday lights reflecting off the Potomac. Savor gourmet seasonal cuisine paired with holiday-inspired beverages. You'll also relish live musical entertainment, guaranteeing an unforgettable festive spirit while cruising past captivating historical monuments in our nation's capital!
Dec 1, 2023
to
Dec 31, 2023
Arlington National Cemetery Hop-On Hop-Off Tour
Schedule
December offers tourists an awe-inspiring experience at Arlington National Cemetery. The crisp, winter air creates a solemn yet peaceful atmosphere, accentuating the sense of historical value in every corner. The Wreaths Across America event, which takes place in December, where thousands of wreaths are laid on tombstones, displays patriotism, unity, and respect for those who served the country. It's a moving, picturesque sight you don't want to miss, making December a prime time to visit.
Dec 1, 2023
to
Dec 31, 2023
Guided Tour of Washington DC
Schedule
December in Washington, DC, is an idyllic time for a guided tour. The city shimmers with holiday decorations, bringing a unique festive twist to its iconic landmarks. You can explore historic neighborhoods, monumental sites, and Smithsonian museums under a soft blanket of snow or at brisk, clear days. Additionally, the colder weather often means fewer tourists, resulting in less crowded experiences. Plus, witnessing the National Christmas Tree near the White House is a once-in-a-lifetime sight.