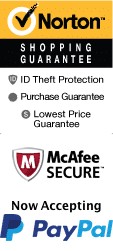 Quality Inn & Suites I-90
1550 N. LaCrosse Street Rapid City, SD 57701
1-800-987-9852
Chat Now
The Quality Inn & Suites is located inside of Rapid City, SD, where we are right near I-90 interchange. Our Suites will make your stay very relaxing and comfortable to visit famous attractions, like the "Black Hills". Our hotel offers the guests availability to some shopping and a lot of restaurants. The activities in our location should be included below: - The "Millstone Family Restaurant" which is known for their hometown cooking, and it is located, just 0.5 miles from the Quality Inn & Suites. - The next featured event for our guests is the Pacific Rim Cafe is 0.2 miles in distance. - Our popular activities are the South Dakota Air that show history of this ares and it is 0.7 miles. - The most famous museum is called "Space Museum", that has various of history pertains toward space, which is located 0.6 miles in distance. - The Rushmore Plaza Civic Center, that has a lot of guests to visit is in the distance range of 0.9 miles. - The Black Hills Caverns is a popular for our guest to visit is, just 1 mile _ One the most highly visited event is the "Mount Rushmore National Memorial", were Unites history show four famous presidents is 1.5 miles in distance. - One of the most known Native American Chiefs has the famous "Crazy Horse Memorial", this a spot for guest who like history can enjoy their stay that is only 1.9 miles distance.
Quality Inn & Suites amenities
Quality Inn & Suites offers great extras like free coffee, free weekday newspapers, free Wi-Fi and a free hot breakfast so you get your money's worth. - Flat Screen TV, - The guests rooms come with que, - Business Center or computer center, - no pet policy. So ejoy your stay at the Quality Inn & Suites I-90 located in Rapid City, SD.
Be sure to check out Mt Rushmore Weather too as well as articles about the Presidents on Mt Rushmore and more after booking your lodging and vacation packages to the Mt Rushmore area.
Reviews

Customer

✓
Verified Traveler

D Robinson
Winnipeg,mb Canada
✓
Verified Traveler
I would like thank barb for booking are tours of the black hills thanks mr/mrs robinson
Location Highlights
Nestled on Lacrosse, this three star lodge cooks up a tasty morning spread everyday. Millstone, a nearby joint, is recognized for casual fare, soups, and homestyle cuisine. Walmart is a short cruise along Meridian for Oreos, shampoo, toothpaste, and veggies. Gather the kiddos for a getaway to Thompson Park for to picnic, appreciate nature, and get in some playtime.
Book Now!