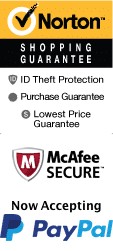 AmericInn by Wyndham Belle Fourche
2312 Dakota Ave Belle Fourche, SD 57717
1-800-987-9852
Chat Now
Related Lodging by Category:
The AmericInn by Wyndham Belle Fourche is a top-rated hotel for vacationers looking for a comfortable and convenient stay in the Greater Mount Rushmore Area. The hotel boasts modern amenities and spacious rooms, making it a perfect place for travelers. Whether you're staying for a few days or a week, you'll find everything you need to enjoy your stay at this hotel.

Less than a mile from the hotel, the Belle Fourche River Walk is an excellent spot for outdoor enthusiasts to explore. Visitors can also drive for just a few minutes to visit the unique landmarks of Devil's Tower National Monument or the beautiful Spearfish Canyon Scenic Byway. With its convenient location, guests at AmericInn can easily access nearby attractions and make the most of their trip to the area.

This hotel has a variety of amenities that provide its guests with a comfortable experience. Guests can relax in the heated indoor pool, hot tub, or get some exercise in the fitness center. The hotel also serves a hot and healthy breakfast every morning to the guests, ensuring that they start their day on the right foot. The hotel also has a common area complete with a fireplace and plush seating that is perfect for guests to gather and socialize.

The AmericInn by Wyndham Belle Fourche has a range of room types available for guests to choose from, and each of them is equipped with modern amenities. Every room has a flat-screen TV with cable channels, a coffee maker, a microwave, and a refrigerator. Free high-speed internet is available throughout the hotel, so guests can stay connected with their loved ones back home. Many rooms offer a beautiful view of the Black Hills, making the stay more wholesome and satisfying.

Travelers looking for delicious food options should head to the local restaurants in the area. The Ranch Steakhouse and South Side Junction are restaurants that offer guests a wide range of food options within a few miles of the hotel. Whether you're looking for sports arenas or shopping malls, you'll find everything that you need within a few miles of the property, making your stay in Belle Fourche an absolute delight.

With its top-grade amenities, spotless rooms, and an ideal location, AmericInn by Wyndham Belle Fourche is the perfect place for travelers looking for a comfortable and convenient stay in the Greater Mount Rushmore Area. Whether you're traveling for business or pleasure, this elegant hotel will ensure that your stay is a memorable one.
Location Highlights
The AmericInn by Wyndham Belle Fourche is located in the heart of South Dakota's Black Hills, making it a hub for outdoor enthusiasts and history buffs alike. Just minutes away are the iconic landmarks of Mount Rushmore and Crazy Horse Memorial, as well as the scenic Spearfish Canyon and Black Hills National Forest. For those looking to explore the town, there are several charming local shops and restaurants nearby, including the Belle Fourche Farmers Market and the trendy Hitch Rail Bar and Restaurant, which is known for its handcrafted cocktails and delicious burgers. You can also find convenient grocery and convenience stores, making it easy to stock up on provisions for your day's adventures. Overall, the AmericInn by Wyndham Belle Fourche offers an unbeatable location for those looking to experience the best of South Dakota's natural beauty and small-town charm.
.