Top 7 2019 Mount Rushmore Area Activities

The
Mount Rushmore
area has several great activities to offer. Whether you are wanting to take a nostalgic train ride or see Mount Rushmore itself, we have the perfect activity to fit your vacation schedule!
Top 7 2019 Mount Rushmore Area Activities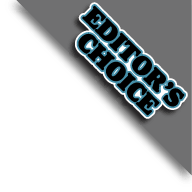 On your great trip to the Mount Rushmore area, take time to explore the Black Hills area on the 1880 Train. Enjoy sights such as Elkhorn Mountain, Bob Ingersoll Mine, Oblivion, Kennedy House, Keystone Junction, and more! Choose to depart from Hill City or Keystone to make your trip customized. You will also have the chance to enjoy a great box lunch along the way.
Available 236 days between May 10, 2019 & Dec 31, 2019
View Schedule
Have a great time with the whole family when you visit the National Presidential Wax Museum. See U.S. Presidents when you take a trip through the history of America. The replicas are dressed in authentic costumes from the appropriate era and are very detailed. Also choose something from the gift shop that is sure to be passed down for generations to come.
Enjoy mini-golf on a pine-covered slope in Keystone. Putt by boulders with gold flecks, up hills, down the mine slew, and all around the water wheel on this 18 hole course. This is an activity perfect for any member of the family. Also enjoy superb sightseeing along the way to top off this great experience.
For a tour that allows you to guide, try the Mount Rushmore Audio Tour. Your recorded material includes narration, music, interviews, sound effects and historical recordings of the creator of Mount Rushmore. Your "wand" allows you to listen as you tour the area. Each tour can be translated into Spanish, German and Lakota and headphones are provided.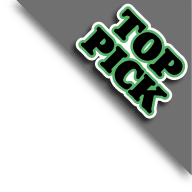 Visit the Big Thunder Gold Mine where you will have the opportunity to pan for gold, tour the mine, or choose to do both! You will be led through the mine by an interesting and knowledgeable tour guide. You can also take a tour of the museum where you can look at informative displays that outline mining life in the good ole days.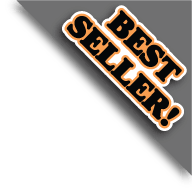 While at the Mount Rushmore National Memorial, see the faces of George Washington, Abraham Lincoln, Thomas Jefferson, and Theodore Roosevelt then tour the visitor center. Then you will see Custer State Park, travel along the winding Iron Mountain Road, see Sylvan Lake, Crazy Horse Memorial, then take a ride on the 1880 Train.
Available 103 days between May 25, 2019 & Sep 15, 2019
View Schedule
See scientists dig in an actual working paleontology laboratory, take a guided walking tour, watch fantastic archaeological films, and explore all you desire at the Mammoth Site of Hot Springs. This fabulous tour is a perfect choice for the entire family that is both educational and entertaining on your trip to South Dakota.

Activities