Things To Do in The Mount Rushmore Area during 2019

If you are searching for things to do in the
Mount Rushmore
area, search no further! We have compiled a list of the best activities in the Mount Rushmore area to make planning your vacation easy! Simply browse through our selection and conveniently book online today.
Things To Do in The Mount Rushmore Area during 2019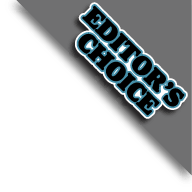 Take a trip through the beautiful Black Hills area on the 1880 Train where you can enjoy sights such as Elkhorn Mountain, Bob Ingersoll Mine, Oblivion, Kennedy House, Keystone Junction, and more! You can depart from Hill City or Keystone to make your trip as easy as possible. You can also enjoy a great lunch along the way.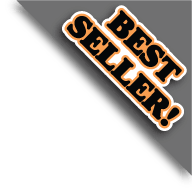 Experience the larger than life faces of George Washington, Abraham Lincoln, Thomas Jefferson, and Theodore Roosevelt when you visit the Mount Rushmore National Memorial and then tour the visitor center. Next you will see Custer State Park, take a curvy, scenic trip along Iron Mountain Road, see Sylvan Lake, Crazy Horse Memorial, and finally take a ride on the 1880 Train.
Available 102 days between May 26, 2019 & Sep 15, 2019
View Schedule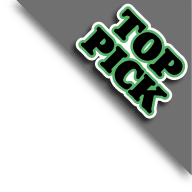 Take a fabulous tour of an authentic gold mine and be led by a knowledgeable and interesting guide at Big Thunder Gold Mine. Also have the opportunity to try your hand at panning for gold before you take a tour of the museum where you can see great displays that outline the mining life in the good ole days. Just tour the mine, pan for gold, or do both on this great tour.
Visit the wax museum and see detailed wax replicas of past U.S. Presidents dressed in authentic costumes from their appropriate era. This activity is a great idea for the whole family because it is both educational and very fun. Be sure to visit the gift shop where you will find fabulous souvenirs that are worth passing down for generations to come.
The whole family will enjoy this wonderful and educational trip to Mammoth Site of Hot Springs where they can explore, take a guided tour, see a working paleontology laboratory, and enjoy archaeological films. You can also learn about the history of the mammoth as well as Mammoth Site and witness scientists dig.
Enjoy a recorded guide when you see the Mount Rushmore National Memorial. Hear narration, music, interviews, sound effect, and historic recordings of the creator of Mount Rushmore, and more. You will receive a lightweight handheld wand that will allow you to listen to the tour. Listen to a few stops or experience the entire tour. Tour is translated into Spanish, German, and Lakota and provides headphones.
This mini-golf experience is on a pine-covered slope in Keystone. You can putt around big boulders with gold flecks, up intense slopes, down into the mine slew, and then around the water wheel all along this 18 hole course. This is a perfect activity for the while family with fantastic sightseeing and more!

Activities