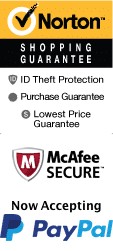 Private Mickelson Trail Bike Tour
The 36-mile San Juan National Forest Trial begins at a picturesque campground in the shadow of Sierra Blanca Peak. The trail is paved, has berms and curves for changing elevation, and ends with a challenging 10.8% climb to the finish at Mickelson Gulch (and where there's a finish line, there must be beer!). This mild trail climbs about 2,000 feet over two hours and covers two kinds of terrain: forest floor and tree canopies. Most of the trail is through the forest, so you will enjoy seeing the trees, wildflowers, and birds.
Enjoy more than 30 miles of spectacular scenery in Mineral County. Ride through the Nates Park and Basin Recreation Area, which includes a visitor center that offers maps and information; picnic tables, berry bushes, and restrooms in the Nates Basin area; campgrounds with dump stations along the southern portion of this trail; and a local Boy Scout group's horse camp on Park Road (only open seasonally). The park's popular equestrian trails (wheelchair-accessible) include 15 miles of designated equestrian treads, which are smooth and easy to ride.
While the Trial is a great ride with beautiful scenery and offers adventure fans the chance to go off-road, it is not a pure dual-sport. Riders who prefer to go solely on pavement and need to shuttle their bike trailer back and forth to their cars at the end of each ride should consider one of the popular, easy-to-ride bike paths that approach Mineral in different ways. The Sandstone Preserve includes a paved entrance road that leads 1.5 miles into Mineral's central business district, where there's an outdoor shopping mall, numerous restaurants, and shops, an outdoor theater and ice cream stand, restrooms, and storage lockers.
Book Now!