Pioneer Auto Show & Antique Town - Rare & Collectible Car Museum

Description
Pioneer Auto Show & Antique Town - Rare & Collectible Car Museum Photos (9)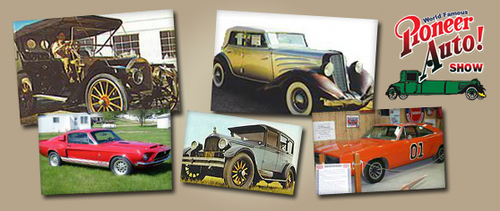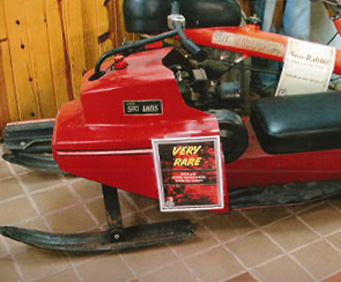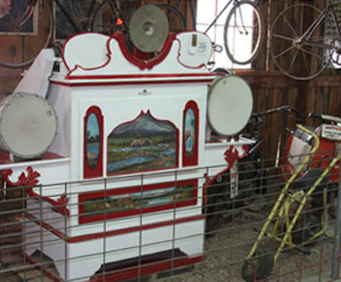 This one-of-a-kind attraction displays more than 250 classic cars, antique tractors and motorcycles throughout 30 buildings. You'll find everything from classic model Fords to Elvis Presley's personal Harley Davidson, and much more. The antique town features an old general store filled with antiques, including music boxes and toys. Also on display is the Zeitner Collection of Rocks, Gems and Fossils. The Pioneer Auto Show is also the site of the very popular, annual Pioneer Auto Auction. Bring the whole family and make this a stop on your next vacation, and be sure to check out other fun things to do in the area.
Exhibits Include:
The General Lee
Elvis Presley's Harley Davidson
1967 Mustang Convertible
1956 Bel Air Chevrolet Hardtop
1955 Thunderbird
1928 Paige-Detriot
1909 Ford
1948 Waltz Blue Tucker (the same auto featured in the movie 'Tucker')
1945 Harley Davidson Motorcycle with Side Car
1910 Harley Davidson
J.J. Case Steam Engine
Aultman-Taylor Tractor
Minneapolis Moline Tractor
Reviews
3.7 | 6 reviews
Julie Sorenson
Moorhead, Minnesota
✓
Verified Traveler
Wish we could have spent many more hours there! Your enthusiasm is delightful. The rock collection reminds us that if we don't praise the lord, the rocks will cry out! Earl wants to test drive a few vehicles next year! All the best! Earl, julie and the kids
Amands

✓
Verified Traveler
I love old cars and any old vehicles. It is a great way to see what we had before todays vehicles
Ben

✓
Verified Traveler
This is a must for any automobile enthusiast.There were some amazing vehicles displayed at this attraction.
Diann L. Ramsey
Lawson, MO
✓
Verified Traveler
"Hi dave."
Hi dave. Been a few years since i've visited your exhibit but i enjoyed it just the same. Hope all is well with you.