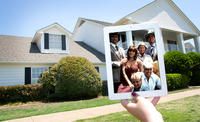 Dallas / Ft Worth Weekend Getaway Package
If you think you have to cross the ocean to see how royalty lives, think again.

Create This Package in 3 Easy Steps:
1. Choose Dates & Times for Your Activities
2. Select Your Lodging from Over 105 Hotels
3. Confirm & Checkout
Details

2 Nights' Lodging in your choice of over 105 hotels.

6-Hour Combination Tour in Dallas and Southfork Ranch

Prices Starting at:
Ages 19 and Up: $241.00
Ages 11-19: $146.21
Ages 3-10: $88.21
Ages 0-2: $146.21
Description
You only have to go as far as Dallas, Texas. This two-night weekend getaway package includes a trip to Southfork Ranch, the home of the fictional Ewing clan from the popular TV show
Dallas
with the 6-Hour Combination Tour in Dallas and Southfork Ranch.
Even though the Ewing family is fictitious, everything in the tour is real. Jock Ewing's 1978 Lincoln Continental and the infamous gun that shot J.R. are two of the many authentic items from the show on display. Fans of the show are able to revisit key moments from the TV series up close and personal in the 'Dallas Legends' exhibit, while those who are unfamiliar with the show are free to explore 63,000 square feet of event space and 10 ballrooms to decide where they want to hold their next big event.
For many years Southfork Ranch was the home of the most elite, most powerful and, occasionally, most devious family on TV. Two nights in the flashy Texas town of Dallas gives you plenty of time to tour this modern-day castle and relive all the drama from the popular television show.