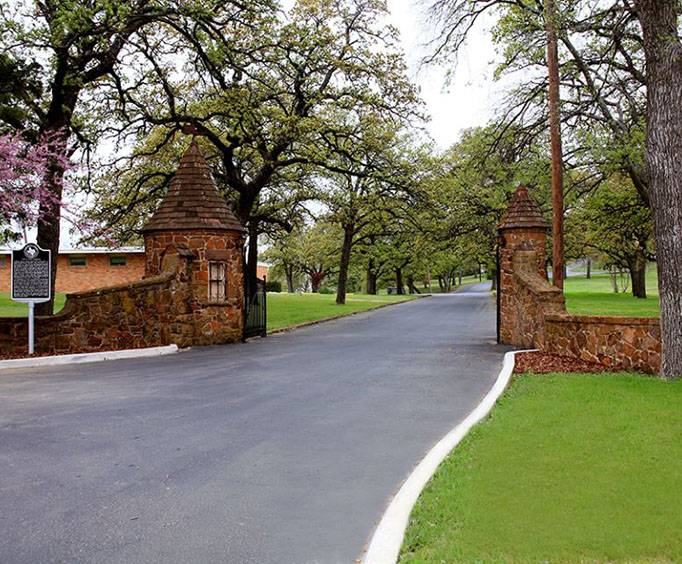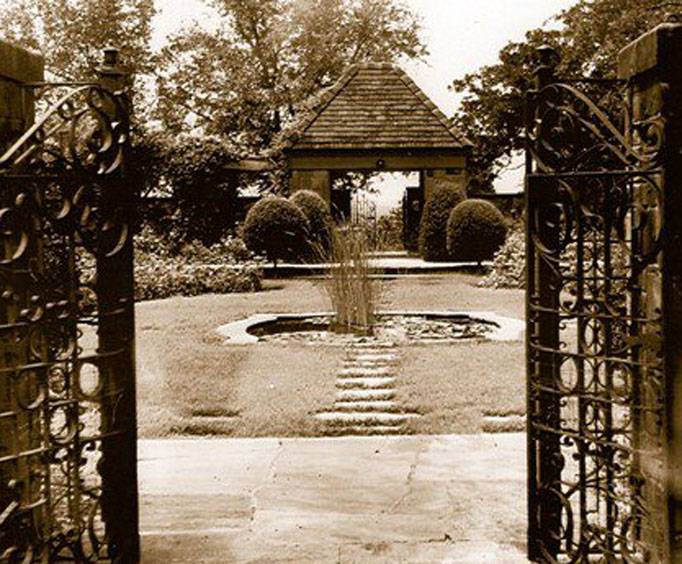 Top O'Hill Terrace near Fort Worth, TX
3001 W Division St Arlington, TX 76012
The beautiful estate of Top O'Hill in Arlington, Texas has a fascinating history. Beulah Marshall first purchased the piece of land, starting a tea room where she hosted teas and dinners. It was later bought by Mary Browning who turned it into a casino and brothel, adding secret passageways and escape routes.
At the same time it continued to be a tea room. It was popular in both endeavors, with the tea room guests usually knowing nothing about the casino and brothel that was operating very near them. Usually during raids the casino guests could escape through a nearby tunnel, which led them to a walkway, which in turn led them to a tea garden on the property. In the meantime while the guests escaped, the employees would quickly hide any sign of the casino and convert it to a dining area. After the failed raid, on their way off the property, the law enforcement would find the escaped guests casually drinking tea in the garden.
Top O'Hill had some really famous guests like Benny Goodman, Tom Dorsey, Ginger Rogers, Joe Louis, Howard Hughes, and Bonnie and Clyde. But all of this was brought to a crashing end in 1947 when the Texas Rangers raided and closed the place.
In 1956 the placed was purchased and began to be used by the Bible Baptist Seminary. Today it remains used by Arlington Baptist College. Pre-scheduled tours are available. Visit the famed tea garden, site of the casino, and tour the secret passages.