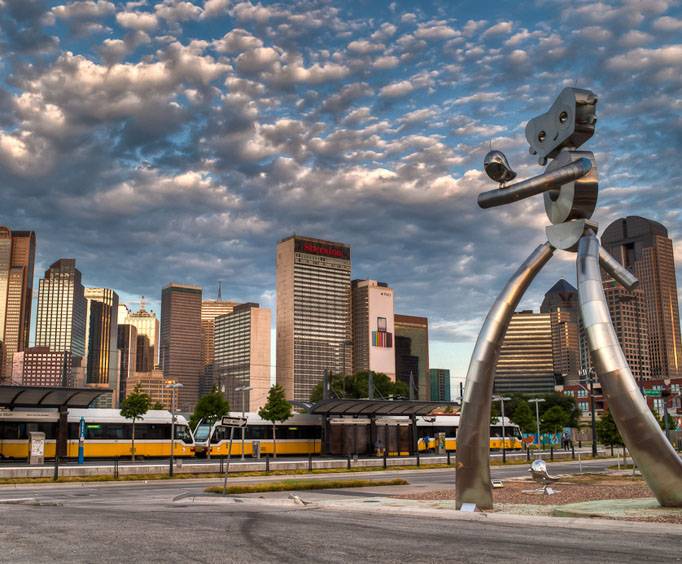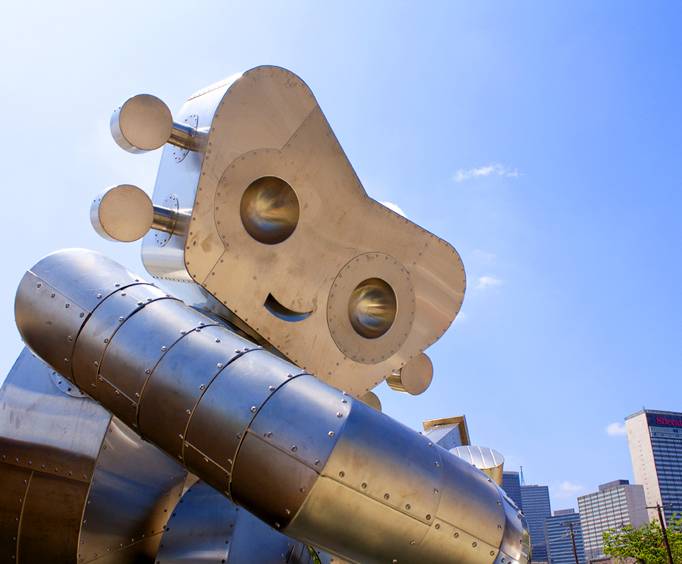 The Traveling Man Statues in Dallas, TX
Good Latimer between Swiss Ave. and Miranda Dallas, TX 75204
Located in the Deep Ellum neighborhood of Dallas, Texas is an interesting artistic touch known as the Traveling Man. The display is actually three separate sections around the neighborhood and together they tell a story. The Statues came to be when murals that decorated the area had to be taken down due to construction, once the construction was complete, the Traveling Man entered the neighborhood came to be.
The Traveling Man tells the story of the giant robot, and as you wander through the Deep Ellum neighborhood, he seems to come to life in a way to tell his tale. Each of the statues is composed of shiny, polished metal sheets that are connected by rivets. As you wander and view each statue, they tell his story that begins at his birth, the very first statue titled Awakening. It shows just the statues head and one of his clamps coming from a gravel pit. The next statue, Waiting on the Train, shows the robot resting against old scrap from Deep Ellum's old railway tunnels. The robot is whole and smiling and holding a guitar. The final installment is titled Walking Tall. It sees the robot on a happy walk with birds gathered on his arm and surrounding his feet. Together, this all tells the Traveling Man's story, how he began life as an everyday train that was buried under a tree, but one day a bit of gin was spilled on the tree and suddenly the robot was "born".
This interesting and unique bit of art was created to honor the area's railway history. It is both a unique and interesting way to showcase the railway theme that is prevalent in the area. Don't miss your chance to view this fun and quirky, head to the Deep Ellum area of Dallas, Texas and view the Traveling Man.