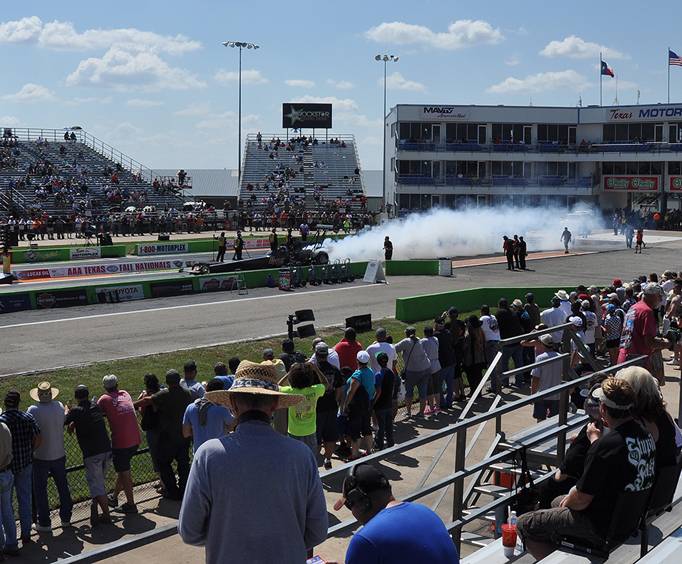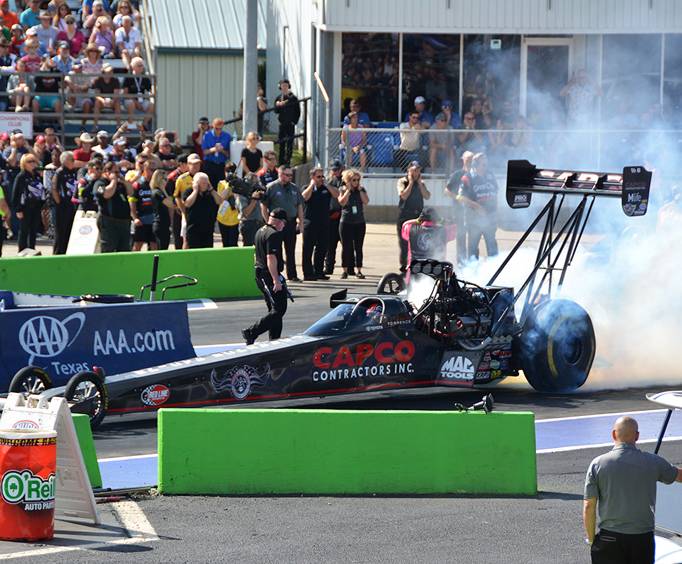 Texas Motorplex near Dallas, TX
7500 US-287 Ennis, TX 75119
What is the Texas Motorplex in Dallas, Texas? Well, the Motorplex is a quarter-mile speedway that was opened in 1986, and is an all concrete track. The track sits about 500 feet above sea level, and thanks to the nice weather, boasts ideal racing conditions.
The track at the Texas Motorplex also is able to entertain with fast speeds, and record times on a quarter mile. In addition, you can pay $15 to race yourself, or just come for the fun to watch the race. Tickets as always are available at the gate. The Track currently has the speed record set at, 326.71 miles per hour, and a race time, 3.761 seconds. This record was set in 2014, and broke the previous record of, 314.90 set by Courtney Force in 2013.
Coming to the Texas Motorplex is an enjoyment that you will want to have. Dallas, Texas is known for its great weather, and very enjoyable in September as the temperature is no longer breaking triple digits. At the Texas Motorplex you will see records set, and records fall. A day here will get your adrenaline pumping, and will feed your need for a sense of thrill and adventure. The Texas Motorplex will leave you with a sense, and a need of wanting so much more that it will guarantee your return to the track. Your need for speed will lead you to the Texas Motorplex.
Events at Texas Motorplex