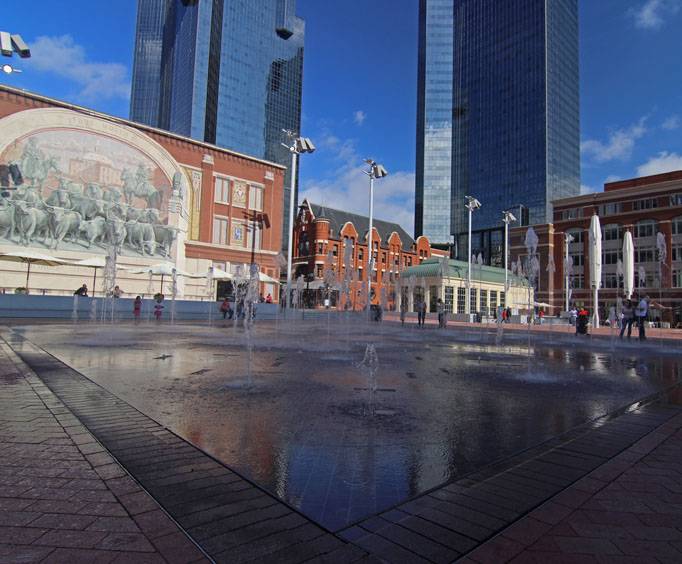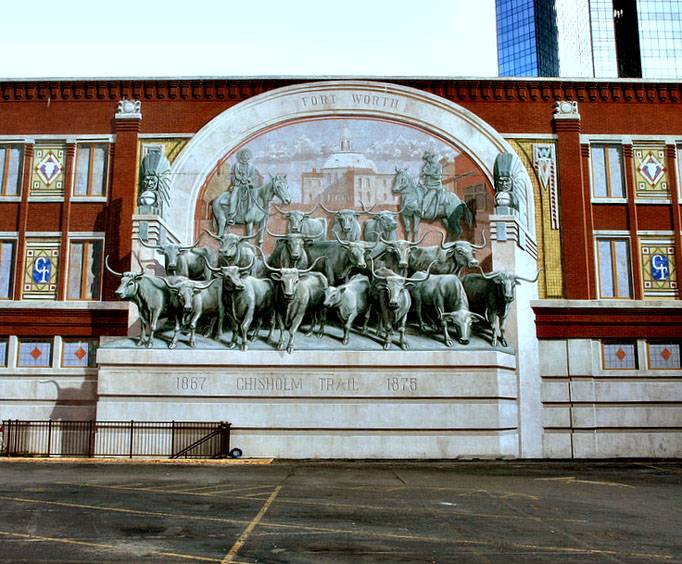 Sundance Square in Fort Worth, TX
420 Main St Fort Worth, TX 76102
Spanning 35 city blocks in downtown Fort Worth, Texas is Sundance Square. This area is filled with fun and interesting places that are sure to offer a fun filled day for anyone. Head to this bustling area and take in the sights, shops, sounds, and smells.
Sundance Square sits on 35 blocks and is home to 42 buildings. There are some that are completely modern and some are historic. The area totals more than 3 million square feet. The streets are lined with red bricks that provides a quaint and charming feel to the area and lush landscaping and a large plaza bring something special to the area and offer authenticity to the historic feel. Enjoy shopping and dining during the day, there are even art galleries that provide something different and unique. At night the area comes to life with clubs and bars that provide a lively atmosphere and entertainment. Sundance Square offers free valet parking any day of the week and includes merchant validation. There are also Sundance Square Parking Garages that offer no cost to park after 5 pm. The streets are lined with shops and eateries, and the area offers an array of entertainment. Improve comedy, live music, live theatres, museums, and more are available all throughout the area.
Spend a day or a weekend wandering the Sundance Square area. Fort Worth is rich in culture and history, but Sundance Square offers a rich diversity of things that can please any tourist. Bring the family or just enjoy an adult weekend away in this fun and unique area.
Events at Sundance Square