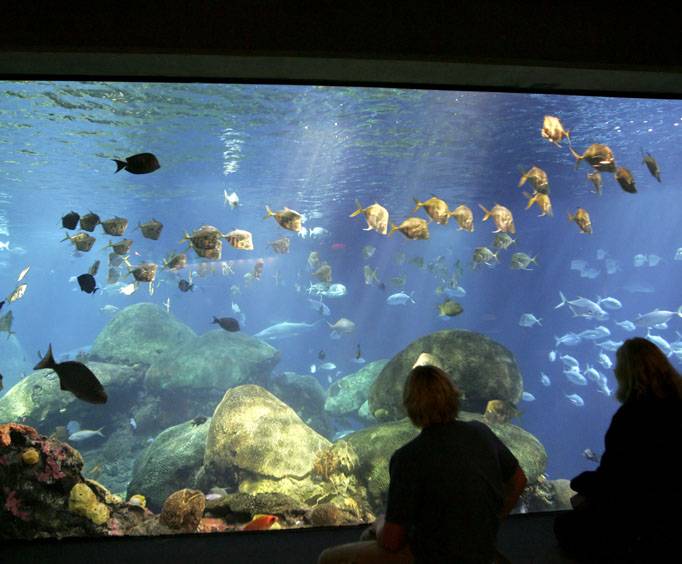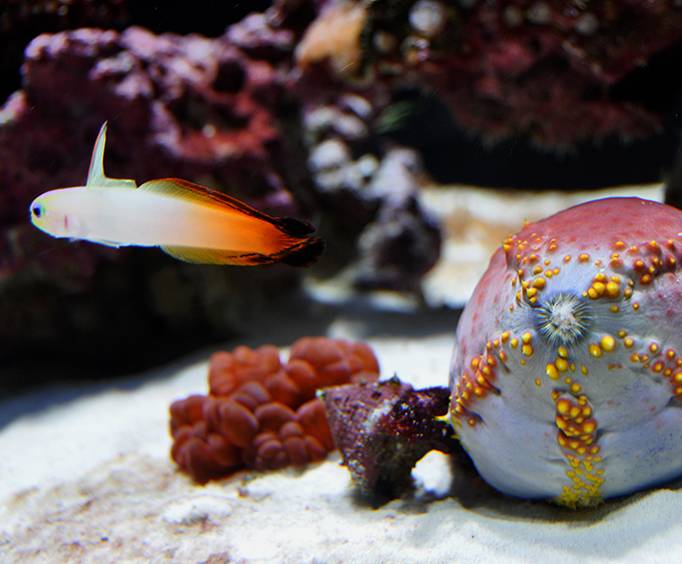 SEALife near Dallas, TX
3000 Grapevine Mills Pkwy , Grapevine Mills Grapevine, TX 76051
SEA LIFE is an aquarium near Dallas that features a variety of animals and educational experiences for guests. There are scheduled lessons given to give details about the animals as well as set feeding times when you can observe how the animals are fed by the workers. New exhibits are added all the time, making it an attraction that you can visit to see something new throughout the year.
When you arrive at the aquarium, you'll see that there are 16 different zones to visit. One of the fun areas is the Shoreline. This is an exhibit that is designed to look like the sand at the beach. You can touch some of the animals that are in the water, such as starfish and crabs. There is a large tank in the aquarium that you can walk under to see everything from turtles to sharks. Seahorse Temple is an exhibit where you can view dozens of the animals swimming among plants. Stingray Bay is an area where you can see several of the stingray as they swim and lay on the sand. The aquarium offers tours for large groups and schools. Birthday parties are also offered by the aquarium as a fun way to spend time with friends.
While in Dallas, take a trip to the SEA LIFE Aquarium to learn a bit more about the ways that animals live in the water. You'll find everything from the smallest crab to large turtles. After exploring, stop by the gift shop to get a souvenir to remember your visit.