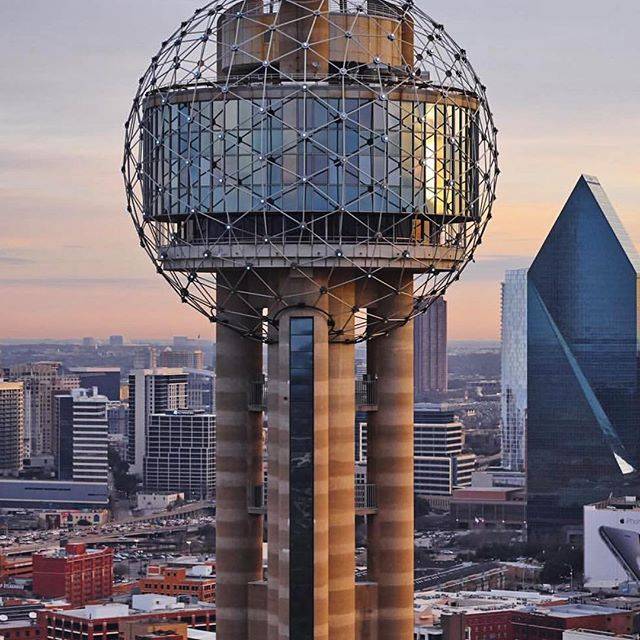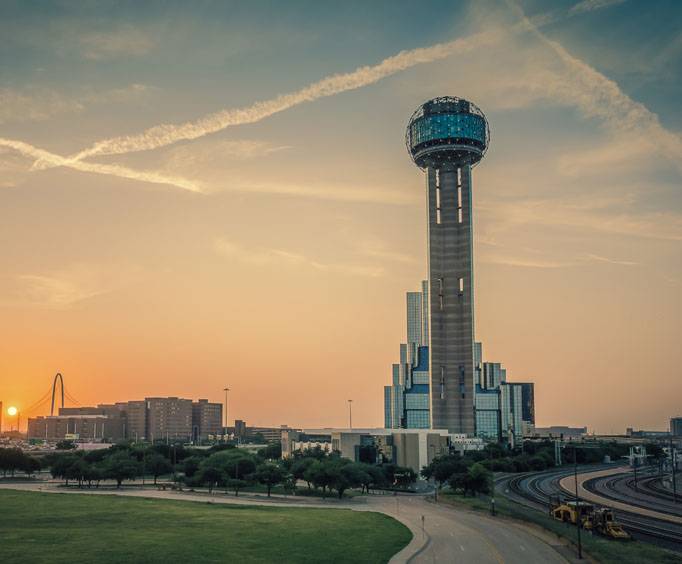 Reunion Tower in Dallas, TX
300 Reunion Blvd E Dallas, TX 75207
The Reunion Tower is an observation tower located in Dallas, Texas that is 561 feet tall, and is perhaps one of the most popular landmarks in Dallas. It is located in the Reunion District of downtown Dallas and boasts an observation deck, a fine-dining restaurant, and a gift shop.
The observation level of the Reunion Tower is called the "GeO-Deck" and the exterior offers visitors a chance to see the entire city in all directions with the use of telescopes. In 2009, Wolfgang Puck, the celebrity chef, opened a fine-dining restaurant he named Five Sixty that is on the top level of the tower which rotates. The middle floor of the tower is used for special occasions and events, and is also managed by the chef. For those just wanting a quick bite to eat, the Cloud 9 Café serves meals and snacks, and is accessible from the observation deck of the tower, offering visitors a 360-view. Upon leaving the tower, visitors can stop at the gift shop and purchase a souvenir from the Reunion Tower and other items.
The Reunion Tower offers fun for a family or just a fun time for couples or groups to enjoy. Whether you want to visit the tower for fine dining at the top of the tower, or just to see the city from a different view, the Reunion Tower is a fabulous place for both.