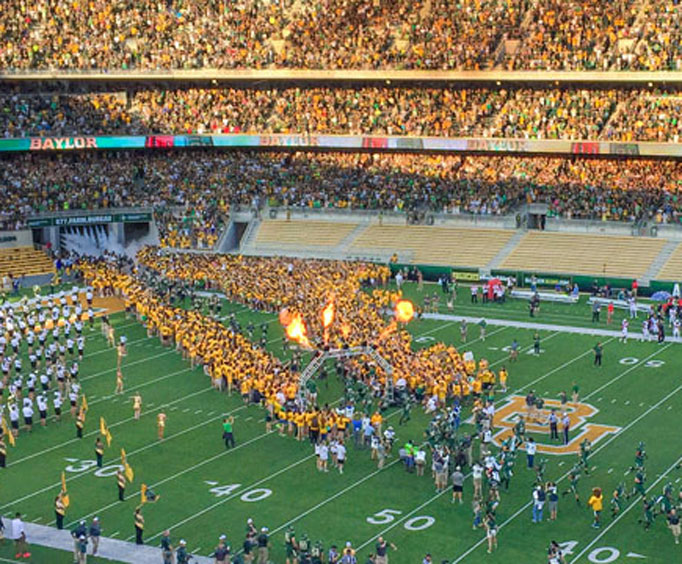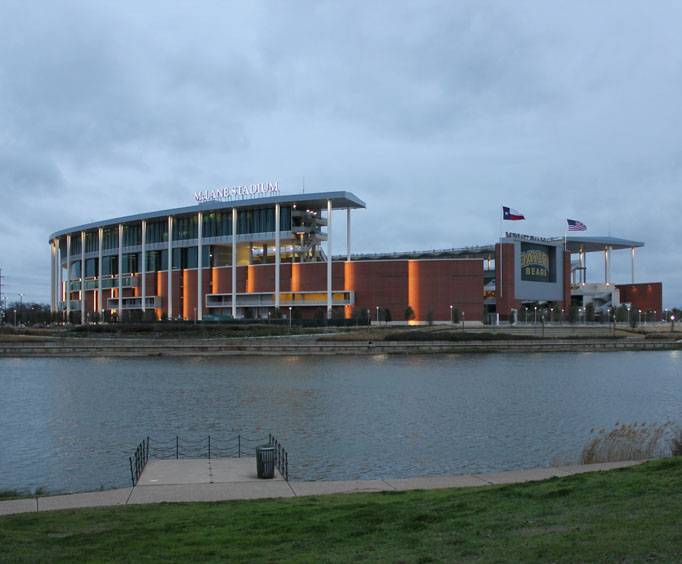 McLane Stadium near Dallas, TX
1001 S M.L.K. Jr Blvd Waco, TX 76704
McLane Stadium is located a few hours outside of Dallas, Texas, in a town called Waco, Texas. The $266 million stadium is on Brazos River and home to Baylor University. The stadium is managed by SMG, the world's largest venue manager, and hosts different music, family, and sporting events in the area.
The stadium is one of the most magnificent stadiums to this day. The original name of the stadium was Baylor Stadium, but in December of 2013, Drayton McLane, Jr. provided the lead gift for the stadium to be constructed. The stadium holds a total of 45,140 spectators, but can be expanded to hold 55,000.
The stadium has a Baylor Club, which is a dining and event space. The Baylor Club also has a ballroom that has floor-to-ceiling windows that overlooks the Brazos River and Waco. The McLane Stadium has a boat launch where fans can come in on boat or tailgate in the Baylor Basin. The stadium has a large LED video board in the end zone that is 5,029 square feet, and that makes it the 13th largest college board in the nation as of 2014.
The locker room of Baylor is shaped like an oval, or football, with over 120 cherry wood lockers, "BU" illuminated logo on the ceiling, and is 7,500 square foot for the home locker room. Another thing the stadium has is free Wi-Fi and an app for the stadium.
The stadium is one of the most beautiful architects in the area. If you are ever passing through, make sure to take a peek at the cool architect the building holds.