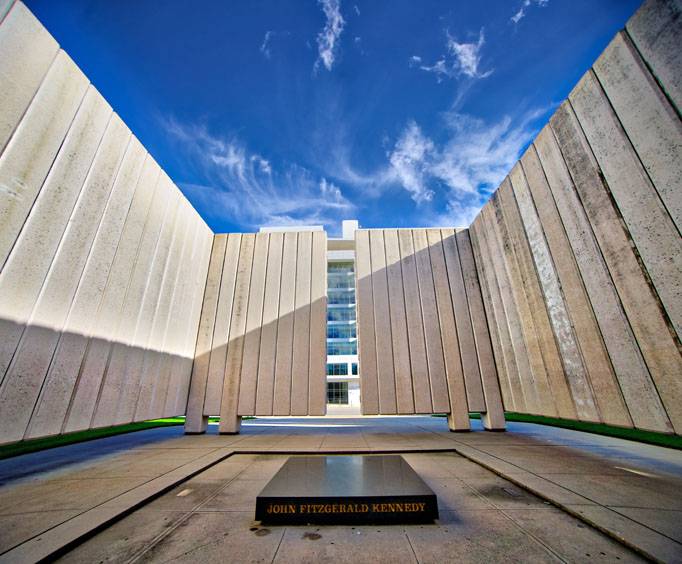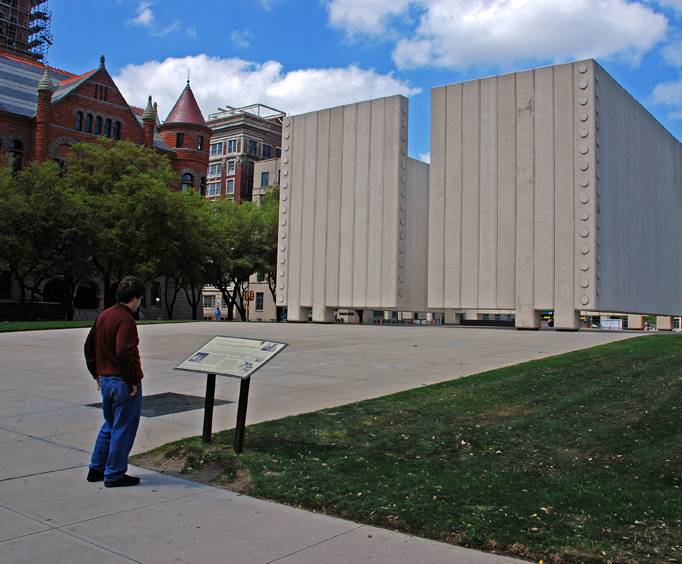 John F. Kennedy Memorial in Dallas, TX
646 Main St Dallas, TX 75202
The John F. Kennedy Memorial in Dallas, Texas, is a monument to our 35th United States President. It was the first memorial completed by Philip Johnson, a friend of the Kennedy family and approved by the beautiful, Jacqueline Kennedy. It was financed in its entirety by the citizens of Dallas and opened in 1970.
The structure itself is very humble, and is positioned about one block east of President Kennedy's assignation site, Dealey Plaza. The simple, concrete memorial dominates the square, yet is far enough away from the hustle and bustle of the city to allow the visitor to participate in the architect's intended goal. That of making his tribute to a dear friend, a place of thought and reflection for all who enter.
It was intentionally designed by Mr. Johnson as a tribute to the president's free spirit and the design is referred to as a cenotaph, which is also called an empty tomb. It's basically a plain square room, with no roof making each visitor feel more free. A little bit of an illusion, the four walls have 72 white concrete columns, that appear to be floating free with no support and eight additional columns that act as a foundation to support the facility. When you visit the uniquely designed tribute in the evening, lights at the end of each column provide yet another illusion that the lights alone are supporting the memorial. The square structure is complimented by rows of circles in each corner and at each egress. Although there is a granite marker nearby with an inscription, the solemn memorial only exhibits three other words, John Fitzgerald Kennedy.