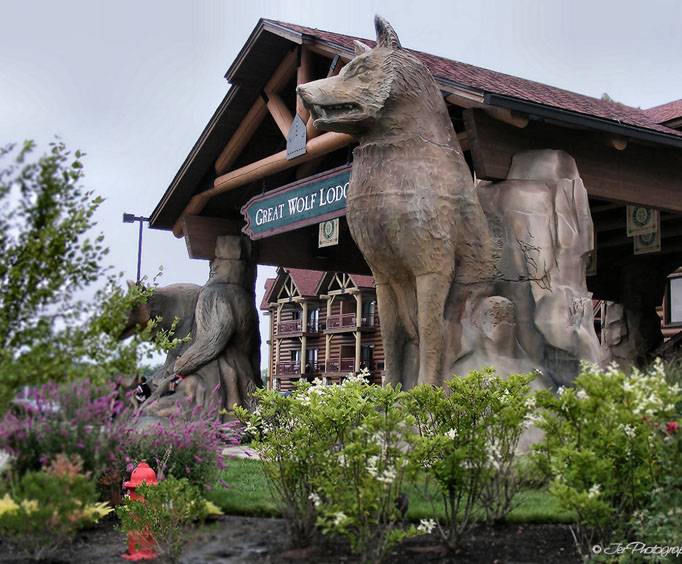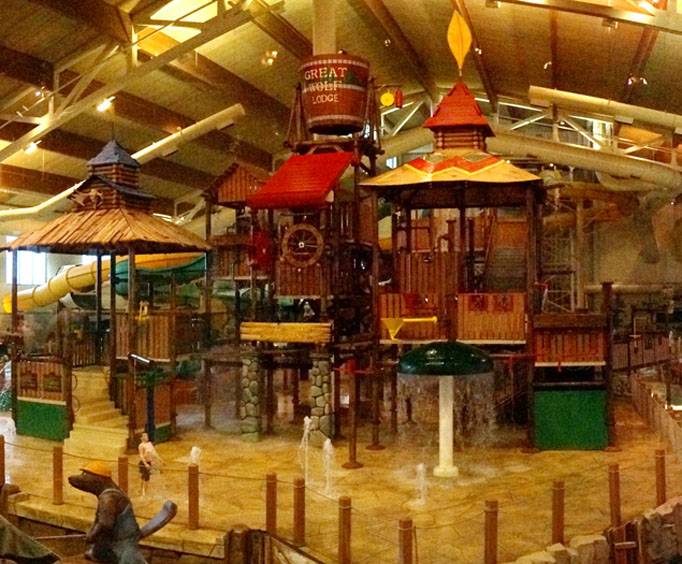 Great Wolf Lodge Waterpark near Dallas, TX
100 Great Wolf Dr Grapevine, TX 76051
The Great Wolf Lodge Waterpark near Dallas, Texas is a one of a kind indoor waterpark that offers lodging, shopping and spa also. The waterpark itself is over 80,000 square feet and includes water slides of all levels, many different pools, including a wave pool, and a huge water tree house. Other attractions include rope courses, a light arcade, laser fun, a creation station where little ones can create their own stuffed animal, and many more.
After a fun day at the water park, visitors can enjoy spending some time at the spa or shopping in the many gift shops. There are fabulous dining choices such as quick meals like pizza and hot dogs or even more finer dining such as steaks. They even have something for the sweet tooth and a Starbucks for the parents who need energy to keep up with the kids all day.
After a long day of play, families can enjoy settling down in their comfortable and luxurious suite at the Great Wolf Lodge. They can choose between standard suites, premium suites and even themed suites which offer some fun and whimsy with décor consisting of a lodge names such as "KidKamp" and "Wolf Den."
As you can see, the Great Wolf Lodge Waterpark is an experience like no other for families to enjoy while not having to travel to have many different adventures. Everything is right there for fun for the whole family, and they never have to leave the resort. This is a safe place for everyone to enjoy and not have to worry about the weather or trying to find things to do to occupy their time. The Great Wolf Lodge Waterpark is truly a place everyone will love.