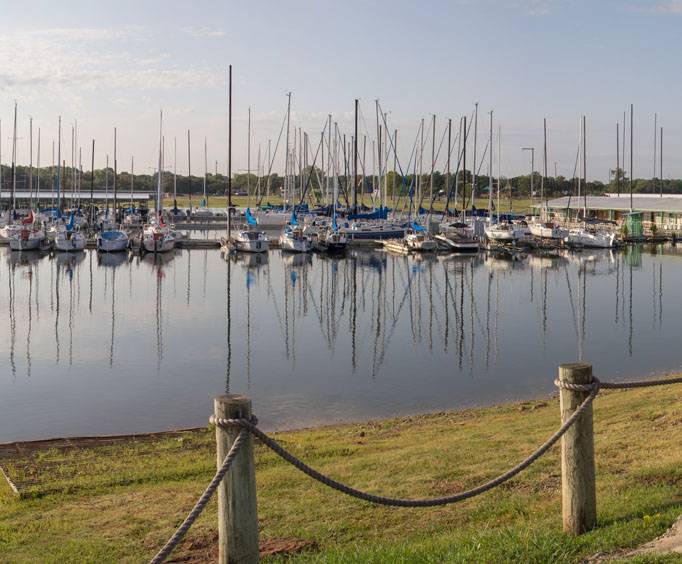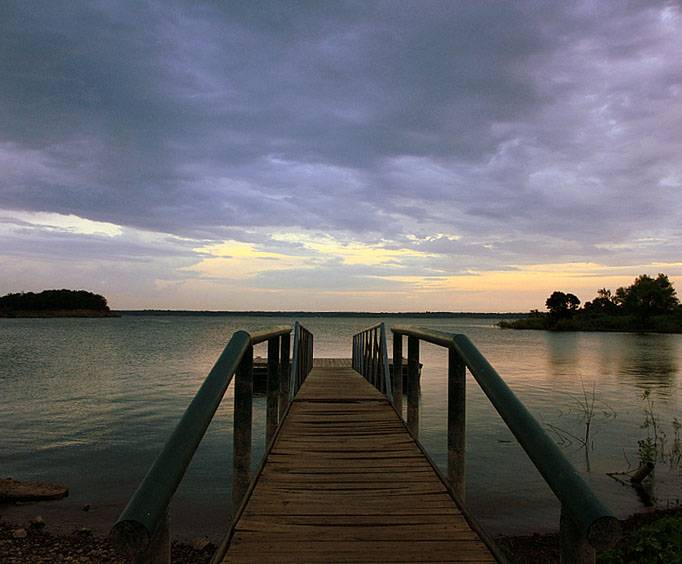 Grapevine Lake near Dallas, TX
Grapevine Lake is a reservoir located in the heart of Dallas. It was impounded in 1952 for the purpose of controlling floods and to provide water to the cities of Dallas, Grapevine and Forth Worth. It also has another important function: to provide recreation and open space areas. The lake is roughly 8000 acres in size. Currently, the US Army Corps Engineers, Fort Worth District manages the Lake. Some of the facilities have been leased out to commercial enterprises but the Corps maintains the oversight role.
Grapevine Lake is the center of fishing, boating, windsurfing, water-skiing and camping within the Dallas/Fort Worth Metroplex. Stretching more than nine-mile-long, it offers one of the finest biking and hiking adventures in this region. Its trails and parks are well kept. With three marinas, Scott's landing, Silver lake and Twin Coves, boaters are set. Of the three, Scott landing is the biggest and busiest. The Lake is also home to numerous parks that cover about 30 miles making them fantastic for biking, nature and equestrian trails. If you are a fun of fishing, then the lake carry a variety of species such as white bass, largemouth bass among others species.
The lake was built following the US Congress approval of the River & Harbors Act in 1945. The act covered constructions of many projects including Grapevine Lake. The initial construction of the lake started in 1945 and completed in 1952. At that time, it was called the Grapevine Dam and Reservoir.
Other Hidden treasures that might form part of your itinerary are fun painting classes, Grapevine Wine Tours, wake surfing or swimming at the two designated swim areas. There are also a variety of primary lake cabins available for rental that are furnished with Wi-Fi, cable TV, Central heat & air units and kitchen.