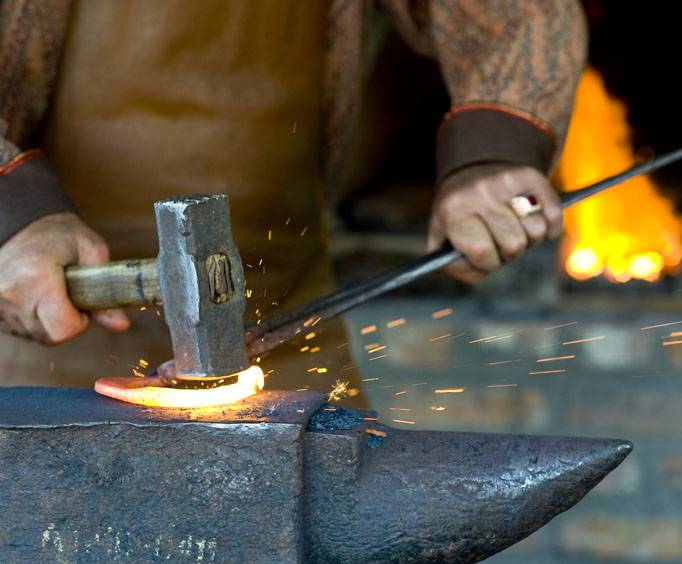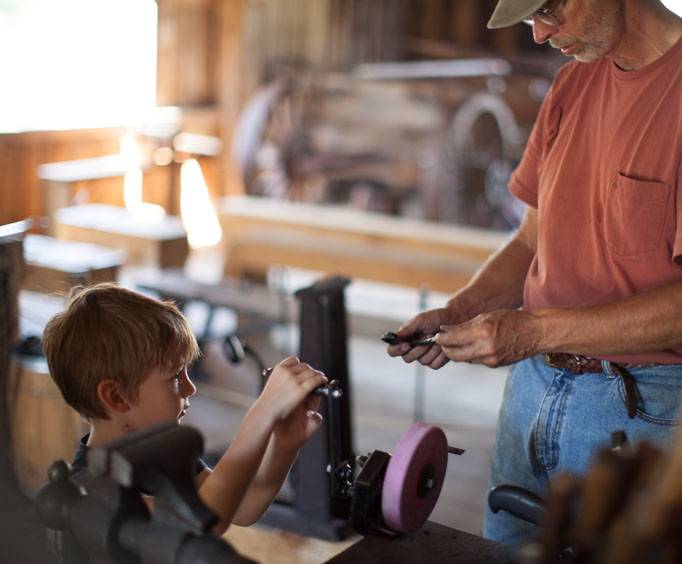 Grapevine Blacksmith Shop near Dallas, TX
707 S Main St Grapevine, TX 76051
The Grapevine Blacksmith is located close to Dallas and it is right in Grapevine, Texas. This is a real working blacksmith shop. There is nothing ordinary about this shop because the specialty is large wrought iron sculptures. Include architectural metal work too amongst the shoeing of horses. There is much more to this blacksmith shop than meets the eye. Shoeing horses and repairing heavy ranch equipment has allowed many cowboys to ride on the mountains with the best of them.
The Grapevine Blacksmith Shop is interesting because it has a vivid story weaved in this shop. Family history and experience in the entire ranch scene creates an extraordinary ranch atmosphere. This shop incorporates art along with the blacksmith craft. You will see for yourself why art and the blacksmith craft are a marvelous combination. Some amazing art sculptures made from recycled iron, old railroad spikes, new steel and even horseshoes can be seen in this unique Blacksmith shop near Dallas, TX.
If you are visiting the Dallas, Texas area, you can get a taste of the ranch lifestyle when you visit this uncommon blacksmith shop for yourself. Take the opportunity to see how art and horseshoes work well together in one shop. Immerse yourself in some rich ranch history. You can enjoy lodging near the Great Wolf Lodge Waterpark. You may enjoy spending time hiking on a trail after your visit at The Grapevine Blacksmith Shop. You can expect to receive a warm welcome from talented ranch professionals.