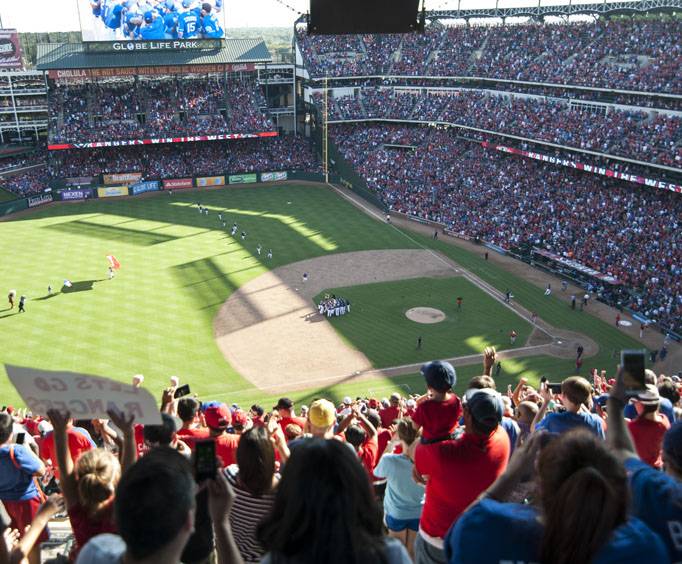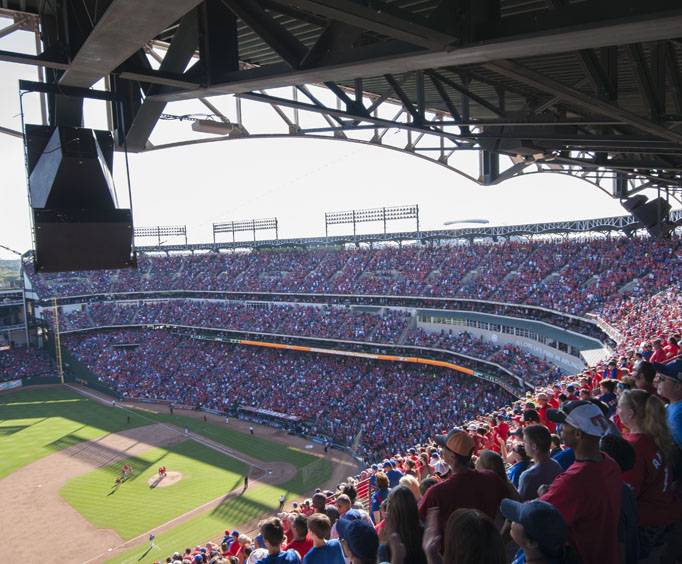 Globe Life Park near Dallas, TX
1000 Ballpark Way #400 Arlington, TX 76011
Globe Life Park is the premier place to catch a baseball game in the Dallas area.
It has been home to Major League Baseball's Texas Rangers since 1994 and plays host to 81 games each season. Located in the suburb of Arlington it is conveniently accessible from many areas in the Dallas-Fort Worth area.
It is a modern ballpark offering a variety of comfort and food options. There are several restaurants and bars with seating areas overlooking the field including the Cholula Porch, the Captain Morgan Club, the Capital One Club and more. There is even the Kid's Zone where the little ones can play and get out all of that energy. You would be hard pressed to find a more enjoyable way to spend a summer evening than watching a baseball game in this beautifully designed ballpark.
There are also many other fun destinations in the area near the ballpark, including Six Flags Over Texas, AT&T Stadium (home of the Dallas Cowboys) as well as a water park and much more.
The Texas Rangers play baseball at Globe Life Park from April to October. The last several seasons have seen them achieve success and reach the postseason, winning American League West titles twice. There has never been a better time to catch a Rangers game, enjoy the atmosphere and eat some great food! When in the Dallas area be sure to check out Globe Life Park in Arlington, Texas.
Events at Globe Life Park