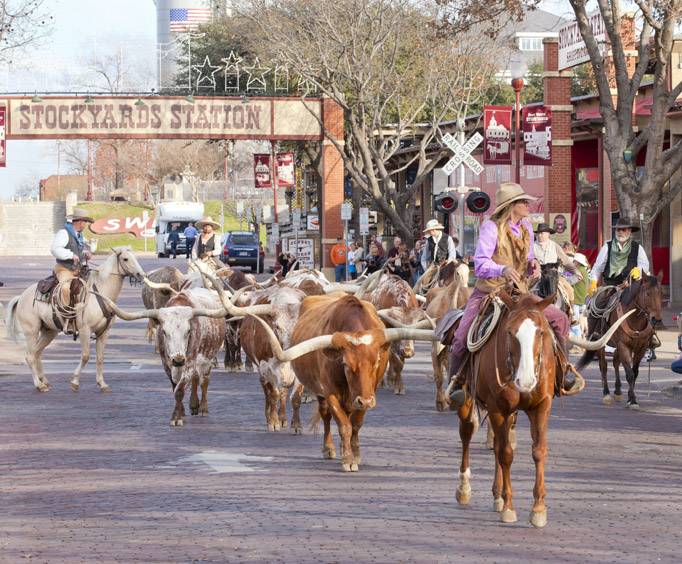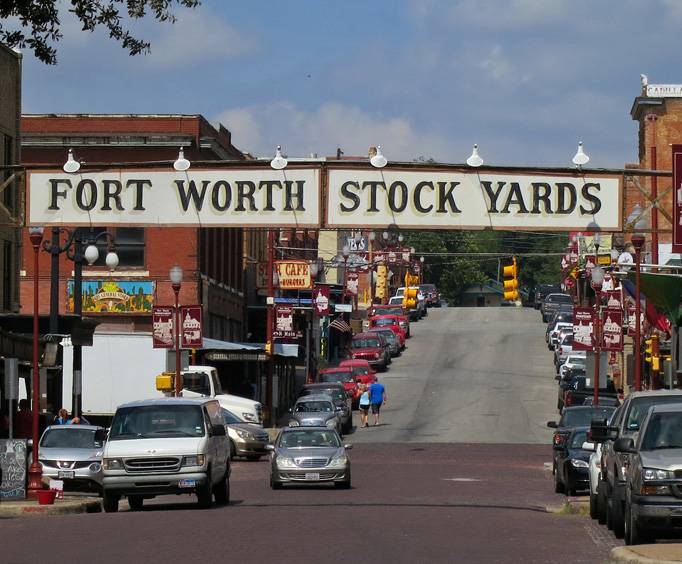 Fort Worth Stockyards National Historic District in Fort Worth, TX
130 E Exchange Ave Fort Worth, TX 76164
Texas is famous for the wild west and cowboys, and the Fort Worth Stockyards put that history on full display in Fort Worth, Texas. This historic district is located north of the central business district and encompasses 98 acres. Once a livestock market, it is now a piece of history for guests to visit and enjoy.
When the railroad arrived in 1876, Fort Worth became an important center for livestock. The Fort Worth Union Stockyards opened their gates for business in January of 1890. By 1907 these stockyards were selling a million cattle each year. The area was popular for beef, but also dealt in sheep and hogs, and offered slaughter houses and packing plants. Today, the stockyards now celebrate their history and tradition in the cattle industry. It was listed as a national historic spot in 1976 and includes 46 buildings that contribute to the stockyard. Today, guests flock not to buy cattle, but to find entertainment and shopping. The area maintains a Cowtown image of what Fort Worth once was. Customers can belly up to the local saloon and enjoy a beer just like in the days of the cattle drives, or enjoy shopping at Texas themed stores like M. L. Leddy's, the famous boot making company, or The Maverick Fine Western Wear. There is also an old opry house and the area even offers rodeos that are true to Texas history.
Step back in time and into the wild west with a trip to the Fort Worth Stockyards in Fort Worth, Texas. This unique piece of history has been preserved and updated since it was opened, and still offers the unique flair and heritage that Texas has to offer. Take a trip to the wild west and visit the historic Fort Worth Stockyards today.