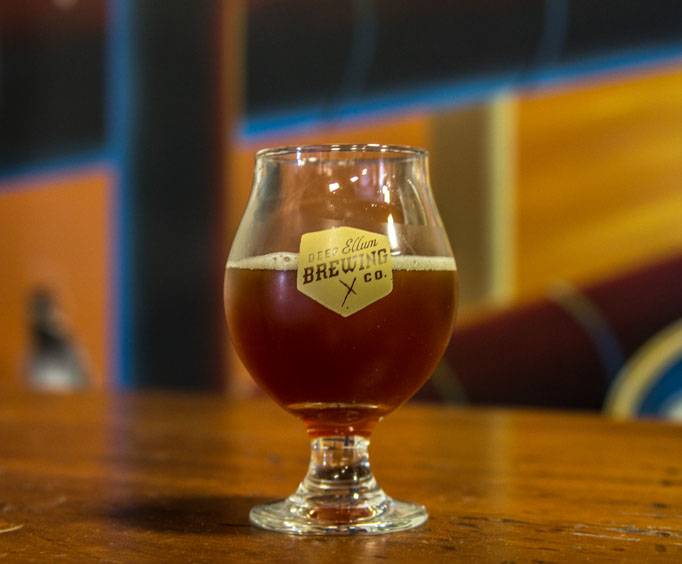 Deep Ellum Brewing Company in Dallas, TX
2823 St Louis St Dallas, TX 75226
Deep Ellum Brewing Company is a craft beer brewery in Dallas, Texas. With a wide selection of homemade brews, Deep Ellum prides itself on its quality product and its fun and zany style.
With so many different beers available, Deep Ellum has something for everyone. Ipas, blondes, and pilsners are some of the many brews available for the light beer aficionados. While, stouts and porters are on hand for those who prefer the dark side. Within all of these familiar styles of beer, Deep Ellum adds its own twist. There's the Cherry Chocolate Double Brown Stout, The Fascinating Bellman (an irish brown ale aged in Jameson whiskey barrels), and The Play Date (a sour blonde ale with citrus flavors).
Deep Ellum Brewing Company goes the extra mile to set itself apart from the rest. They've proven this time and again with their interesting blends of beer and their fantastically decorated tap room.
With a well lit open concept, outdoor seating, and live music, Deep Ellum is the full Dallas experience. And if all of that's not enough, how about booking a brewery tour and see how it's made for yourself. Every Saturday, Deep Ellum hosts an "Open House" where they offer you three beers, a glass to take home with you , and a full tour of their facilities.
If you find yourself in the Dallas area, make sure to book a tour or just drop in to the Deep Ellum Brewing Company.