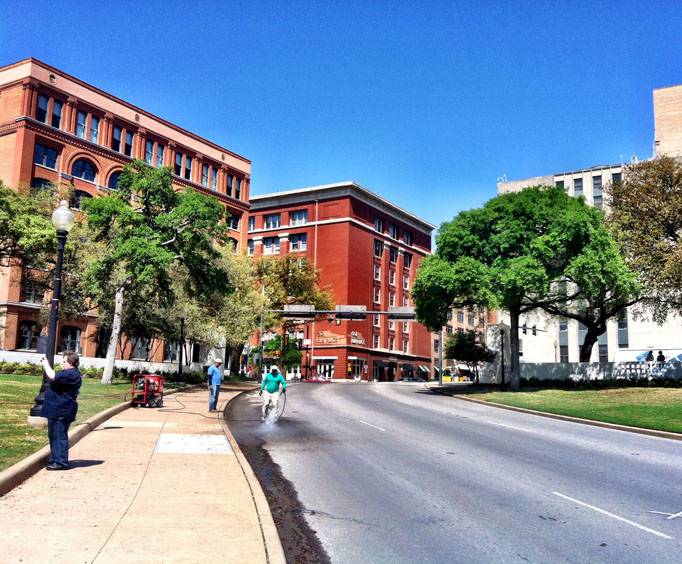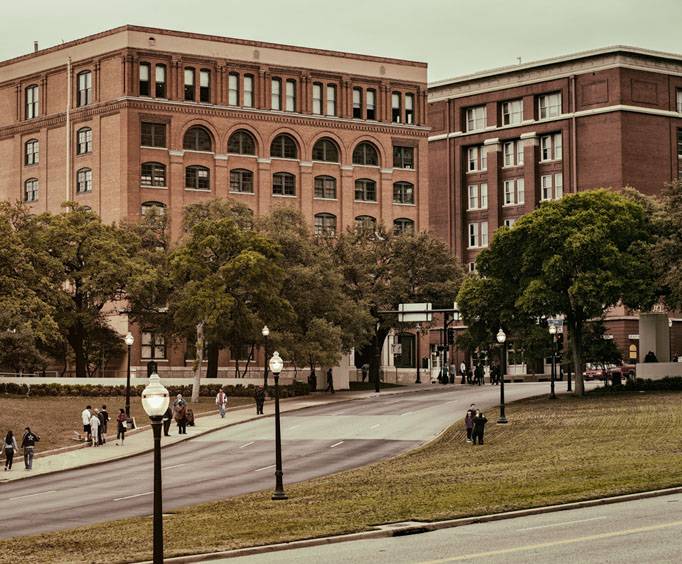 Dealey Plaza National Historic Landmark District in Dallas, TX
500 Main St. Dallas, TX 75202-3521
Texas is home to multiple historical sites. However, the one that takes the cake is Dealey Plaza. Dealey Plaza is the location where President John F. Kennedy was assassinated on July 22, 1963. Dealey plaza is located in the heart of Dallas. Dealey Plaza encompasses three streets (Main Street, Elm Street, and Commerce Street) which have become known as the "triple underpass."
Tourists flock to Dealey Plaza because of its historical significance but also because of the conspiracies surrounding the death of President Kennedy. Dealey Plaza has kept its historic feeling by keeping the original street lamps and street signs dotting the roads.
Dealey Plaza includes the Sixth Floor Book Depository, which is the building that Lee Harvey Oswald assassinated President Kennedy from. The Plaza also includes the controversial "grassy knoll." Witnesses reported the sound of gun shots at the grassy knoll, leaving many to wonder who really fired the fatal shot that killed an American president.
Dealey Plaza is a must visit destination because it is a part of America's history. When you visit Dealey Plaza you can learn more about what happened on that fateful day in 1963. Most Americans only hear of the conspiracies and not what happened. Since 1989, the Museum has welcomed more than six million guests. After visiting Dealey Plaza, tourists are encouraged to visit the George W. Bush presidential library, which is only 10 minutes away from the plaza.