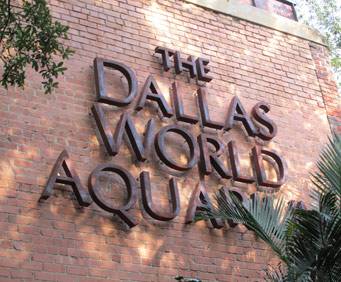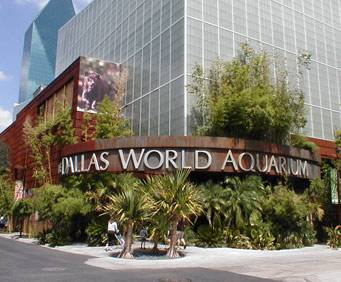 Dallas World Aquarium & Zoological Center
1801 N Griffin St Dallas, TX 75202
Located at Griffin Street, the Dallas World Aquarium and Zoological Center is offers visitors the unique opportunity to view the secrets of the deep-sea plant and animal life, journey into locations as disparate South American rain forests and Africa to understand the beauty of nature at an intimate level, while also emphasizing on the importance of preservation with their vivid array of events and activities.
At 85,000 gallons, the aquarium is also touted to be one of the largest in the region and is home to marine life from all around the globe. You can literally walk through the aquarium by means of the tunnel that runs through it, and study species native to territories like Southern Australia, the Solomon Islands, Fiji and Sri Lanka.
The Orinoco — Secrets of the Rainforest exhibit, which is located at the zoological center invites you to visit this little known Venezuelan river basin which is comprised of both tropical rain forests and savannahs. This diversity of habitat is one of the primary reasons why the basin houses an eclectic assortment of plant and animal life which include rare species like the Red-breasted Toucan, the Howler Monkey and the red-rumped agouti. The South Africa-themed exhibit is yet another eye-opener as you travel into the deserts, and move forward to evergreen forests. One of the most striking features of this exhibit is the outdoor lagoon, which shelters a prolific array of plant and animal life.
The eight-storey Mundo Maya immersion exhibit is modeled after the ancient Mayan philosophy that nature should neither be subdued or conquered. In keeping with this theme, the exhibit showcases a number of reptilians, amphibians, and invertebrates, while also a plethora of rare trees and plants like Tree ferns, Strangler figs and Bay lemon.
The Dallas World Aquarium and Zoological Center also conducts a number of events and educational schemes which include cooperative breeding programs, talks and lecture series. For quick bites to fuel your journey of discovery, take your pick from the two restaurants that are located within the Center premises, or simply head to the Jungle Café for a frothy latte and a quick bite.
The Dallas World Aquarium and Zoological Center welcomes visitors from 10 am to 5 pm, all through the week. Admission is priced at about $18.95 per person, with special discounts for children and seniors.