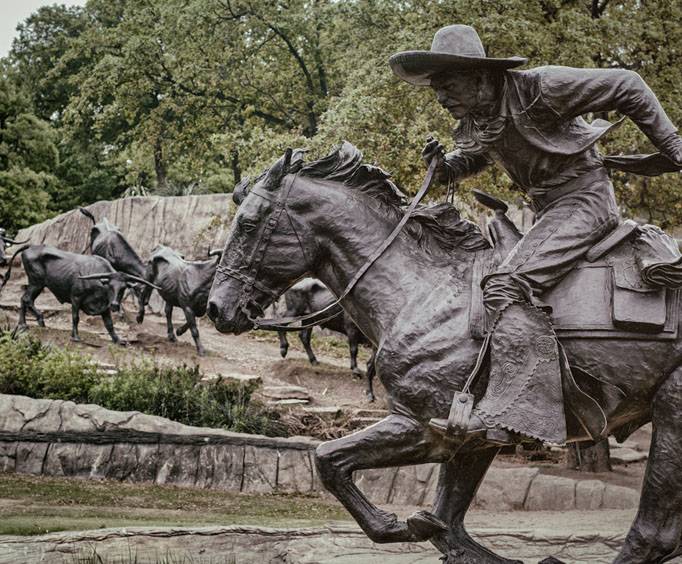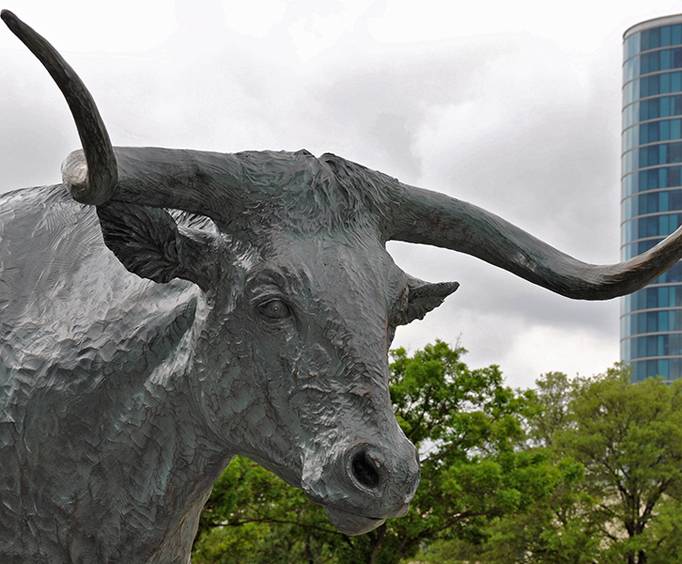 Dallas Cattle Drive Sculptures in Dallas, TX
The Dallas Cattle Drive Sculptures are located in Pioneer Plaza in the Dallas, Texas. The sculptures represent the longhorn cattle drives that took place along the Shawnee Trail in the nineteenth century. All together, there are 49 bronze steers standing six feet high and 3 trail riders, consisting of cowboys on horses who guide the steers across a stream with a waterfall included. These sculptures were created by Robert Summers, an artist from Glen Rose, Texas.
Visitors to this area can enjoy a glimpse back in time as they can view the larger than life sculptures depicting something famous to Texas, that being the cattle drive. They can see some of the steers crossing the stream and others stopping to take a sip of the water on their way across. It is lifelike and an adventure for all to experience as they visit these remarkable sculptures. The sculptures are like nothing else in the world, and is a popular destination for tourists and locals who want to take advantage of a photo opportunity with a piece of history and a step back in time.
The Dallas Cattle Drive Sculptures are so unique and are worth taking the time to visit as visitors can see the artist quality in the work of the sculptures along with the fine details. This is truly a work of art depicting a scene right out of history.